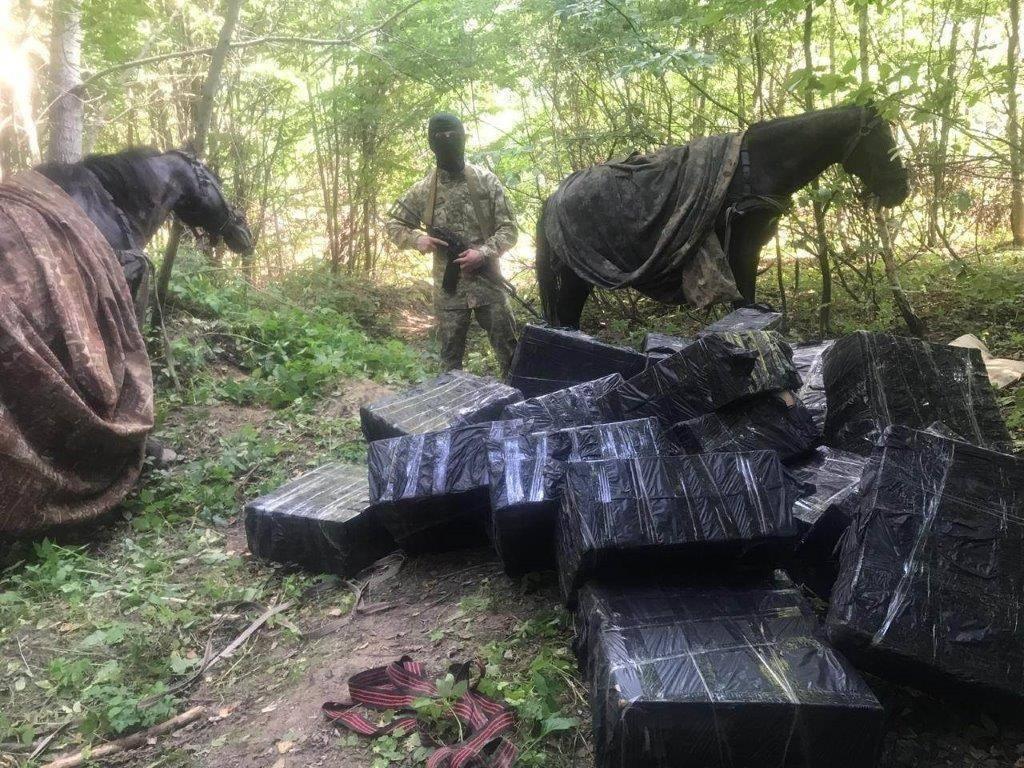 State Border Guard Service
Border guards in Ukraine's Chernivtsi region have seized three horses being used to smuggle almost 11,000 packs of cigarettes across the border to Romania.
In particular, the "horse caravan" with cigarettes was tracked down by operatives with the Western Regional Administration and military from the Chernivtsi detachment in the section of the Krasnoyilsk border guard detachment on the evening of August 14, after relevant tips were received the day before, according to the State Border Guard Service of Ukraine.
Read alsoChief border guard says no mercy to corrupt subordinates
"Smugglers riding horses with a load of cigarette boxes were heading toward the border line. Having spotted the border patrol, they got off their horses and tried to flee. During the pursuit, the border guards had to make several warning shots, but the latter ignored the move and disappeared in the green. The search for fugitives is ongoing," the report said.
It is noted that the horses along with 10,940 packs of cigarettes worth almost UAH 500,000 (US$19,889) have been brought to the border guard detachment office to pass a legal decision on their further fate.