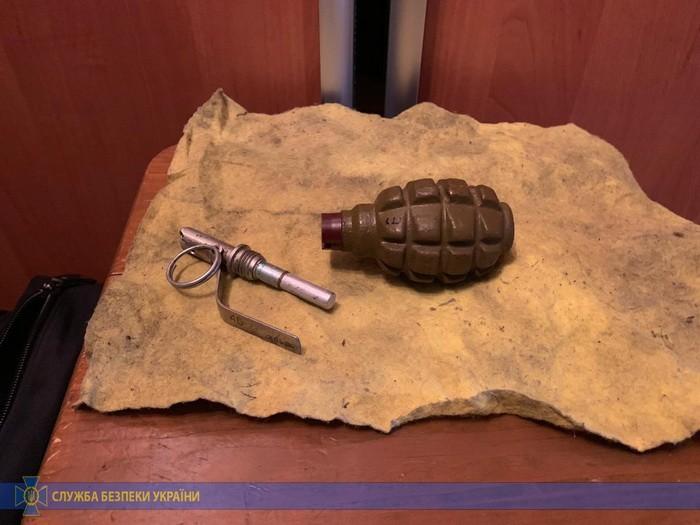 ssu.gov.ua
The SBU Security Service of Ukraine has prevented provocations during mass events on the eve of the Independence Day of Ukraine.
Read alsoSBU busts ex-law enforcer spying for Russia
"Special service officers under the procedural guidance of the prosecutor's office detained a 19-year-old Sumy resident – a member of a radical youth group who, together with his accomplices, planned to detonate ammo and explosives in crowded public areas," the SBU press center said in a report.
Law enforcement officers seized an F-1 grenade, ammunition and explosives at the places of offenders' residence. The investigation is currently checking the version of the preparation of provocative actions during mass events, including in religious buildings, as well as during celebrations on the occasion of the Flag Day of Ukraine and holding the "KVARTAL-FEST" concert in Sumy region on August 23.
The SBU has prepared a notice of suspicion of committing crimes. A pretrial investigation is underway.