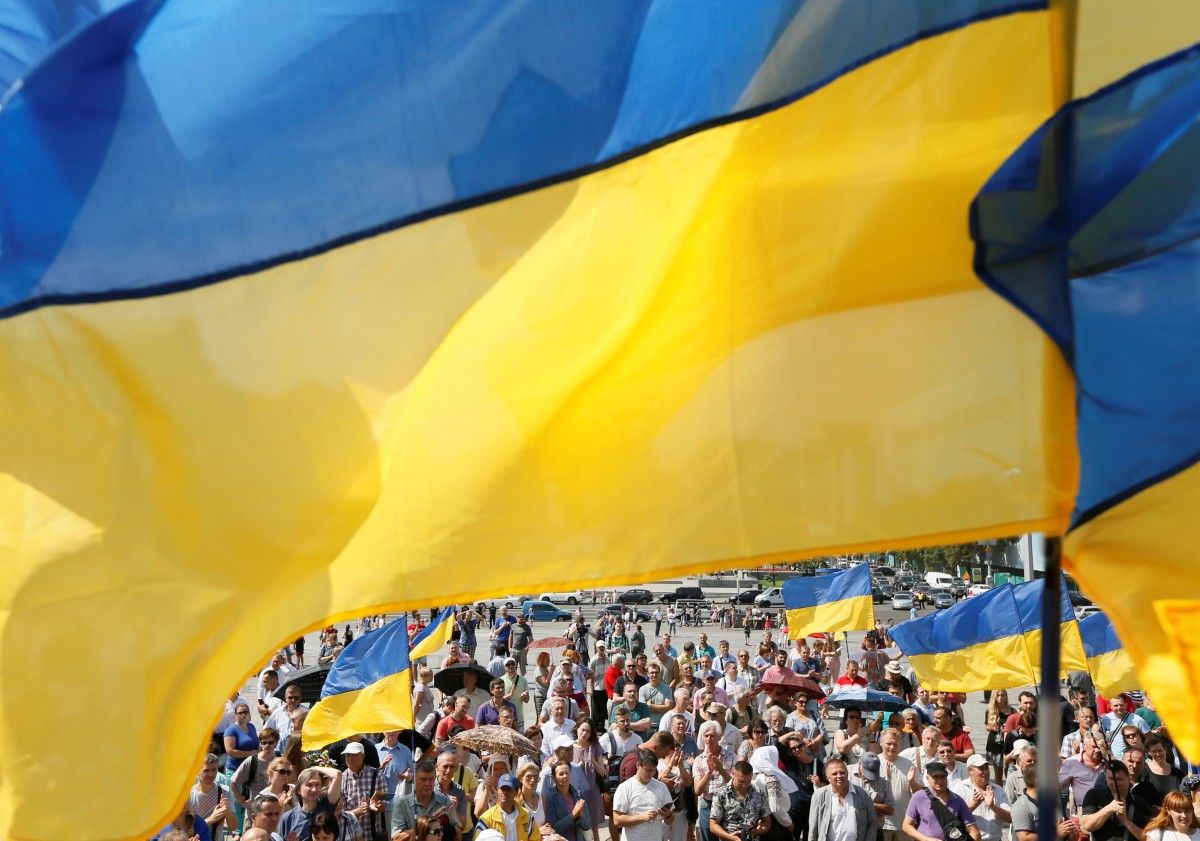 REUTERS
A total of 83% of Ukrainians consider themselves patriots.
Only 11% have the opposite opinion, while another 6% found it difficult to answer, according to a survey conducted by the Rating sociological group.
Read alsoPoll: 66.5% of Ukrainians consider Russia to be aggressor
This year, the number of those who chose a definite answer to this question (60%) was the largest compared with previous studies.
Moreover, according to the survey, the total number of patriotic citizens exceeds 75% in all macro-regions of Ukraine: 86% in the west, 85% in the center, 79% in the east, and 78% in the south.
The survey was conducted on August 7-12, 2019. The sample population is represented by age (18 and older), gender, type of settlement, and region. A total of 2,000 respondents were polled through individual, face-to-face interviews at respondents' place of residence. The margin of error does not exceed 2.2%.