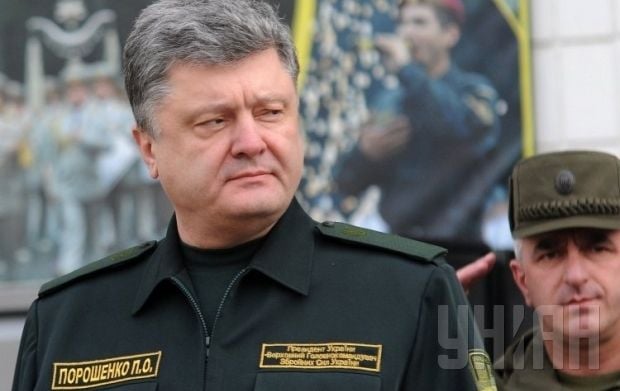 UNIAN
"Poroshenko: we must create naval forces just as we have created our army from scratch," Tseholko tweeted.
According to Tseholko, Poroshenko also said that the construction of new ships was a priority for the Ukrainian Navy.
"Speaking in Odesa, the President said that our fleet should be modern and compatible with the ships of NATO countries. Our priority is the construction of new ships in Ukraine," he said.
Ukraine lost the bulk of its navy in March 2014, when Russia invaded and annexed the Ukrainian territory of Crimea, where Ukraine's navy was based. A total of 51 vessels were confiscated by Russia, and most of the 12,000 Ukrainian naval personnel defected to the Russian side.
Ukraine now has a naval force of 11 vessels, including one modern frigate and four corvettes.