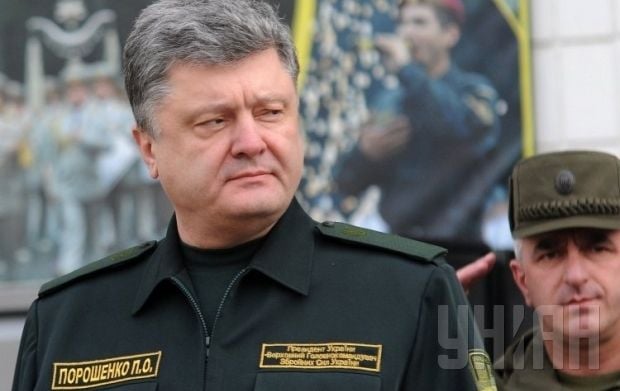 Poroshenko says new patrol service will begin functioning in Odesa, Lviv and Kharkivin the late August / Photo from UNIAN
He announced this at the presentation of the State Program for Reforming the Internal Affairs Agencies at the Odesa State University of Internal Affairs, the presidential press service reported.
"It will not be a simple transformation of militia into police. It will be a new face of the law enforcement agencies," he said.
The president noted that the reform of patrol service presented by First Deputy Minister of the Interior Eka Zguladze is only the first step in the reformation of the entire law enforcement system. Poroshenko positively evaluated Georgian experience of reforms and the first results of Eka Zguladze's work in Ukraine. He has expressed hope that she would manage to fulfill all her plans.
The president urged the attendees to enter the ranks of new patrol service. According to him, in the late August new patrol service will begin functioning in Odesa, Lviv and Kharkiv.
Poroshenko noted that in the framework of reforms, it was planned not only to establish new level of requirements to the quality of work, but also to improve material-technical support of law enforcers. The salary of patrolmen will grow to UAH 8,000-10,000.