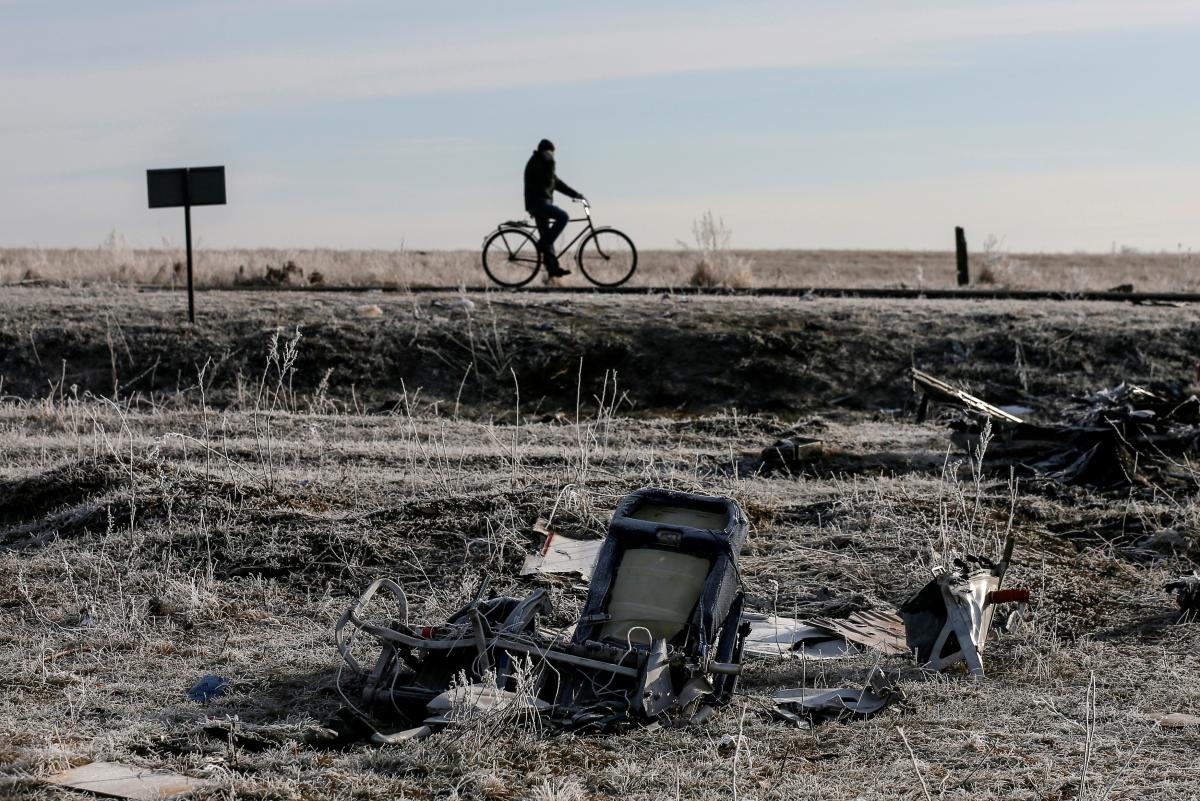 REUTERS
More than two-thirds (71.5%) of Ukrainian citizens surveyed by Ilko Kucheriv Democratic Initiatives Foundation along with Kyiv International Institute of Sociology believe that achieving ceasefire in eastern Ukraine should be a priority step to be taken by President Volodymyr Zelensky, who sealed a landslide victory in the presidential election held this year.
The report on the poll was presented at a press conference "100 Days of President Volodymyr Zelensky" held in Kyiv Wednesday, according to an UNIAN correspondent.
Respondents were asked what priority action should be taken by President Zelensky and his team.
A total of 71.5% of respondents believe that this should be achieving a ceasefire in Donbas, 44.2% – better living standards (salaries, pensions), 31.2% – lower utility tariffs, 21.5% – punishing corruption officials, 18.1%  – reducing the influence of oligarchs on politics, 13.4% – improving health care quality, 13.3% – lifting the immunity of legislators, 7.9% – unifying the country, 6.5% – returning Crimea, 5.8% – strengthening the Ukrainian Army, 5.7% – enhancing cooperation with the EU and NATO, 4.3% – establishing cooperation with Russia, 3.4% – reforming education, 2.2% – introducing direct rule of the people (through referenda and petitions), and 0.8% – granting official status to the Russian language.
Read alsoOver 50% of occupied Donbas residents consider territory part of Ukraine
Another 1.7% of respondents have a different opinion, and 1% found the question difficult to answer.
At the same time, respondents were asked to assess the first steps already taken by Zelensky and his team.
Some 23% of respondents rate their efforts positively, 39.8% – mostly positively, 9.5% – mostly negatively, 3.5% – negatively, while 24.2% found it difficult to answer.
In addition, respondents were asked why people had voted for Zelensky.
A total of 54.9% of respondents believe that voters wanted to see a radical renewal of power, 38.9% did not want Petro Poroshenko to remain president, 34.4% said it was because Zelensky is a "new face" with no experience in politics and no involvement in corruption, 13.5% said people could relate to Zelensky, and 9.4% said they identified Zelensky with the character he played in "Servant of the People" TV series.
*** The survey was conducted from Aug 8 to Aug 20 in 103 settlements in all regions of Ukraine, except Crimea and the occupied territories of Donetsk and Luhansk regions.
A total of 2,040 respondents over the age of 18 were interviewed. The statistical error of the sample does not exceed 2.3%.