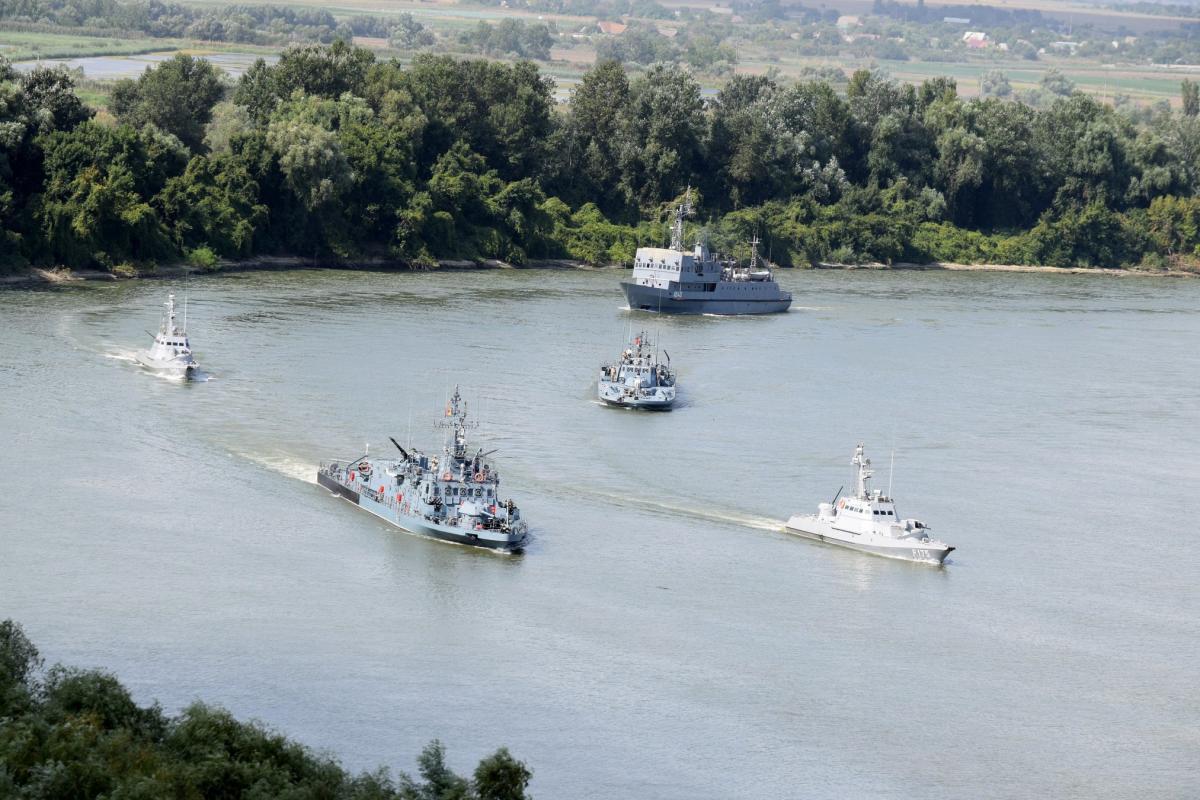 ArmiyaInform
Bilateral Ukrainian-Romanian exercises Riverine-2019 have been launched in Romania today, Sept 4, as reported by the press center of the Ukrainian Navy.
On September 4, the 3-day exercises began with the participation of units of the Naval Forces, Coast Guard of the State Border Guard Service of Ukraine, jointly with the naval forces and the coast guard of Romania.
The goal is to work out joint actions of multinational tactical boat groups in the Danube basin to increase their compatibility level and capabilities. The drills began with the opening ceremony, which was led by Commander of the Ukraine Navy, Ihor Voronchenko, and Head of the General Staff of the Naval Forces of Romania, Alexander Mirshu.
According to Voronchenko, the Ukrainian side considers Riverine a good opportunity to increase the level of compatibility of the Ukrainian and Romanian naval forces, border police and coast guard.
Read alsoUkraine's Naval Air Force completes drills over Black Sea (Photo)
As Mirshu noted, challenges and threats to security and the operating environment, ensuring the safety of navigation push the Ukrainian and Romanian military to act together.
"These exercises are a good opportunity for training personnel to use NATO standards, as well as to improve the system of the general regime of actions of the participating forces," he said.
From the Ukraine Navy, small armored artillery boats Ackerman and Vyshgorod, the Smila training boat and the Mi-14 helicopter take part. From the Romanian side, two armored patrol boats, two river minesweepers, a patrol boat, and a river tugboat are involved.
The exercises will be held on the Danube, where participants will work out the basic elements for ensuring security in the channels and river sectors. In particular, tactical maneuvering, mine action, search and rescue, as well as a search operation are planned.
The press center also said that, in the framework of the exercises, representatives of the Ukrainian and Romanian Navy today discussed the nuances of bilateral cooperation and strengthening security in the Black Sea.
Read alsoVessel supplying fuel for Russia's Black Sea Fleet being searched in Kherson
In particular, they talked regional security, development of cooperation in the Black Sea region, and the identification of priority areas of bilateral military cooperation.
Also raised were questions of participation in international exercises, internships of Ukrainian cadets on Romanian warships, and other issues.