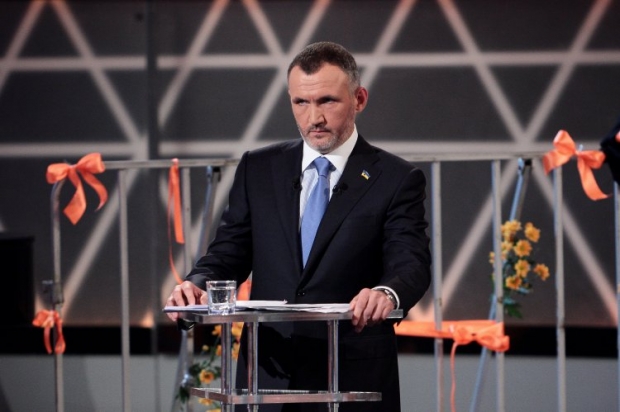 Photo from UNIAN
Law enforcement authorities removed from wanted list former First Deputy Prosecutor General of Ukraine Renat Kuzmin, who held office during the rule of disgraced ex-president Viktor Yanukovych.
This summer, he was elected member of parliament as part of the Opposition Platform – For Life, Bihus.Info reported.
On Aug 29, Kuzmin attended the first meeting of the Verkhovna Rada.
On the same day, journalists checked the database of the Ministry of Internal Affairs where they saw Mr Kuzmin being among wanted persons.
Read alsoUkraine's prosecutor general submits resignation letter
The journalists immediately informed law enforcers that the person from wanted list was at the Rada session hall.
As of Sept 3, the name was still on the list, the report adds.
On Sept 5, journalists released a blog recalling criminal cases opened against Kuzmin.
On the same day, Kuzmin was removed from the wanted list database of the Ministry of Internal Affairs.
As reported earlier, prosecutors and police put Kuzmin on wanted list in June 2014.
Read alsoNew PGO chief in Ukraine sacks top military prosecutor
He was charged with abuse of authority.
In September 2015, the Prosecutor General's Office opened another criminal case targeting Kuzmin, among others. He was suspected of illegally seizing state property – a 1,000-square-meter estate and a 1ha land plot in the territory of the Pushcha-Vodytsia Recreation Complex.
Kuzmin had been skipping interrogations and court hearings.