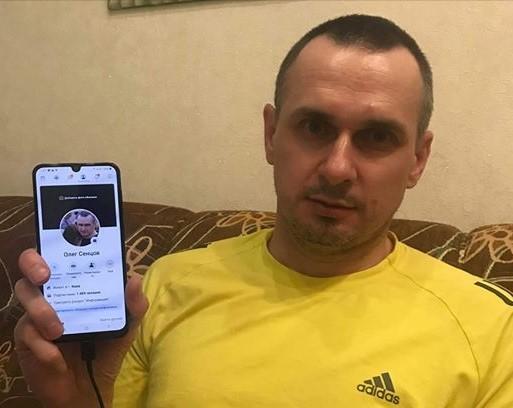 facebook.com/oleg.sentsov
Ukrainian film director Oleh Sentsov freed from Russian captivity has shown his "only page on the internet" – that's a personal profile on Facebook.
"This is my only page on the internet. An account on Twitter is fake, but even the Facebook administration refuses to believe me, offering me to write more about myself to get a blue verification mark. But what can I do? Not all public figures have a public life. I hope all doubts will be gone after this photo is published. Good luck to everyone!" he wrote on Facebook.
Read alsoEleven freed Ukrainians taken to Kyiv's Feofania hospital (Photo, video)
Earlier, Sentsov said: "I don't use any other social networks or messengers. I personally manage this page, I don't write comments. I only add to my friend list the people I know, communicate or work with personally. Thanks for your attention and understanding."