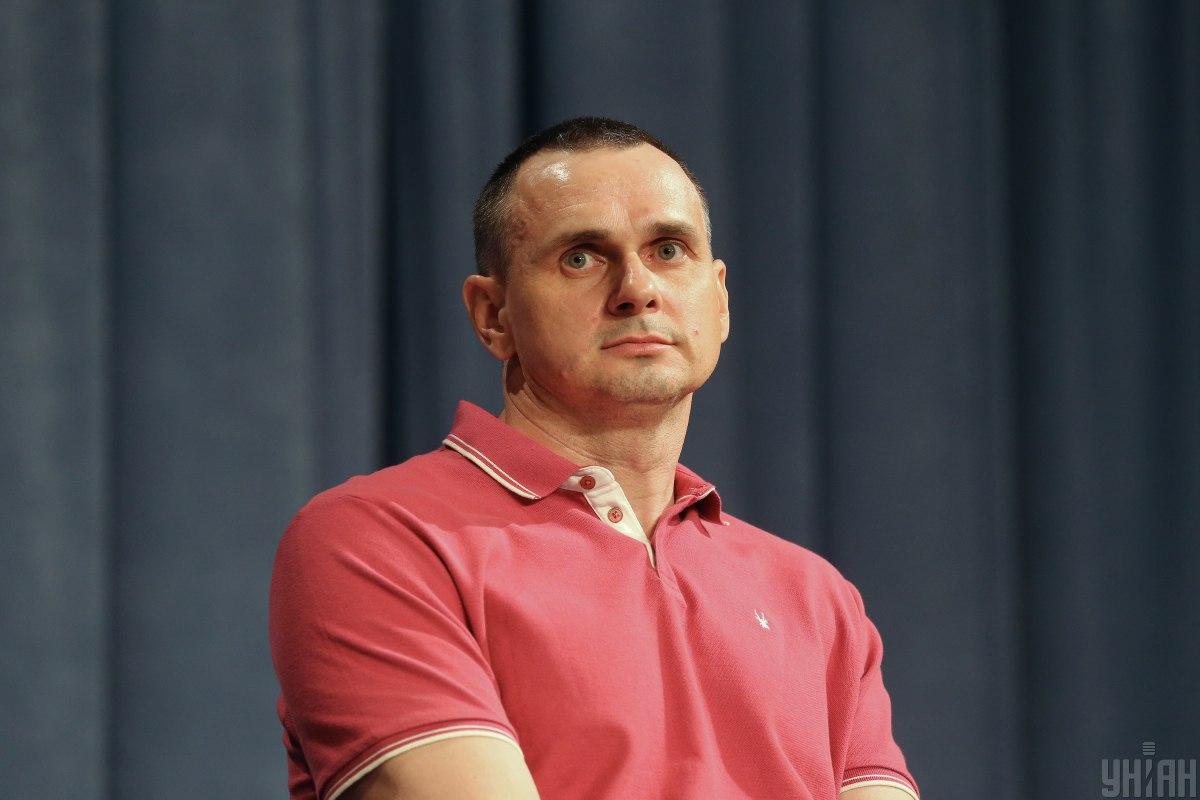 Photo from UNIAN
Ukrainian film director Oleh Sentsov, recently freed from Russian captivity, has said that, if Ukrainian President Volodymyr Zelensky decided to hand over to Russia Volodymyr Tsemakh, a "person of interest" in the MH17 downing probe, it was a necessary step.
"I've heard this name for the first time when I was on a plane. The president came up to me and asked : 'Where you against this swap?' I said: 'This is the first time I'm hearing about this. I can be responsible for the words I said.  But someone is trying to broadcast my thoughts – I did not entrust this to anyone. All that I need to say, I'll say for myself," Sentsov told at a joint press conference with another freed political prisoner Oleksandr Kolchenko in Kyiv, according to an UNIAN correspondent.
Read alsoSentsov plans to fight for release of other Ukrainian prisoners
According to Sentsov, after he had found out about Tsemakh, he read certain news about this. "I find it difficult to comment on this situation. In general, I don't like to comment on other people's actions. There is a president, the person whom Ukraine has empowered, there is trust, popular support was highest ever. This means people trust this man," he said.
Sentsov noted Zelensky has more information than "we all have." "If he made such a decision, then it was necessary," he said.
At the same time, Sentsov said in Ukraine there is a free society that can argue and express opinions on this matter.