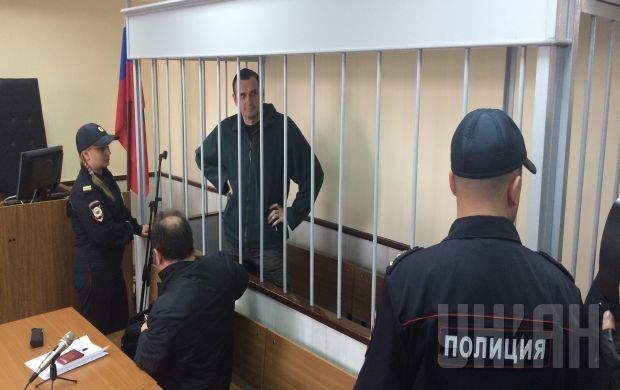 Sentsov's indictment was extended with charges of illegal possession of firearms / Photo from UNIAN
"The final version [of the indictment] was issued to him. He is charged under Article 205.4 of the Criminal Code of the Russian Federation 'Creating a terrorist community,' [the indictment] against him was extended with charges under Article 222 'Illegal possession of firearms,'" lawyer Dmitry Dinze told Russian news agency TASS.
According to Dinze, the final version of the indictment has significantly been changed in comparison with the original wording, but the lawyer couldn't give details because he had signed a non-disclosure agreement.
"The investigation of the case is to be completed by the end of the current month – this is all I can tell you now," Dinze said.
As UNIAN reported earlier, Moscow's Lefortovo District Court in April 2015 extended Sentsov's remand in custody until May 11 this year.
Ukrainian film director Sentsov was arrested by Russian security service officers in the annexed Crimea in May 2014 together with pro-Ukrainian activists Oleksandr Kolchenko, Oleksiy Cherniy and Hennadiy Afanasyev. They all were charged with preparation of terrorist acts.
In December 2014, Russian prosecutors announced that Sentsov and Kolchenko had become Russian citizens due to the annexation of Crimea without having declared explicit plans to retain Ukrainian citizenship.
Sentsov has repeatedly stressed he remains a Ukrainian citizen.