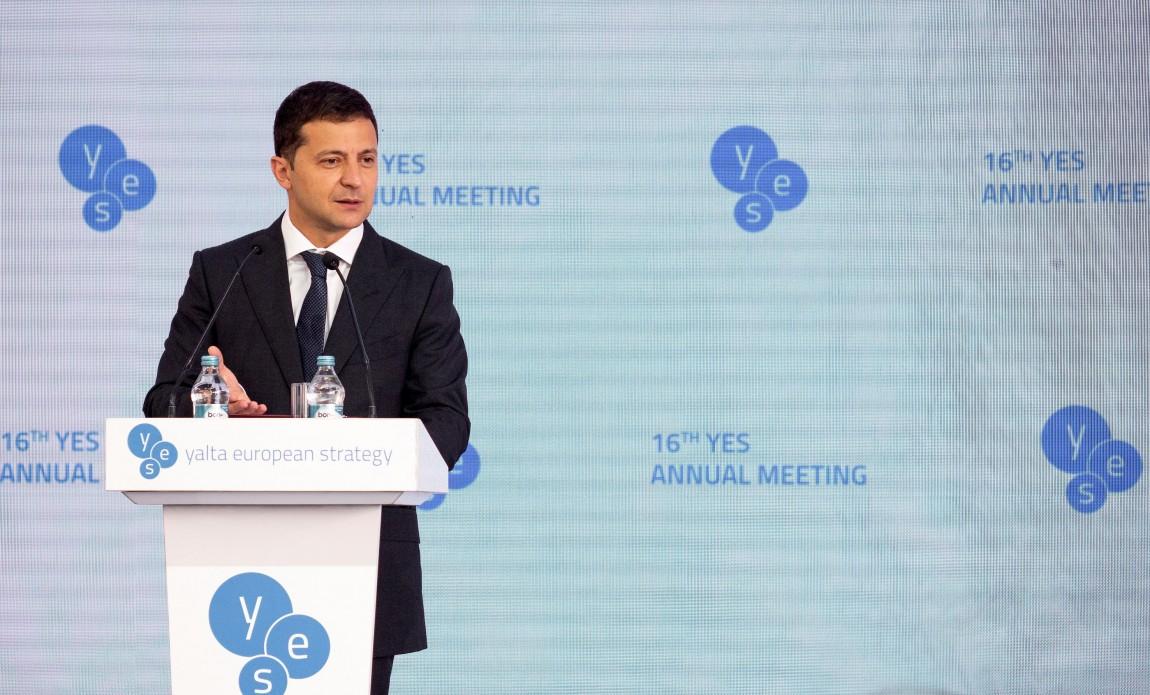 president.gov.ua
Ukrainian President Volodymyr Zelensky says he is convinced Ukrainians need to overcome war, poverty, corruption, and envy – to be happy.
"What country should we build? What does it need for happiness? Everything is simple: to tackle our enemies. And it's not only about geopolitics. I mean, the enemies of our Ukrainian happiness: that is war, poverty, corruption and – pardon me – envy," he said at the 16th Yalta European Strategy Annual Conference (YES) in Kyiv on Sept 13.
"What is our vision of a happy Ukrainian family? First and foremost, everyone's at the table, no empty chairs," he said.
The president explained that these days, many families see empty chairs at their dinner tables, and those missing are either fighting the enemy in Donbas or earning money for the family as labor migrants abroad.
Read alsoUkraine insists on Normandy Four meeting in September – Zelensky
The president emphasized that for many families, the empty chair of their loving one who had gone to defend the country in Donbas would remain so forever.
"Those who bravely defend Ukraine have to return home as winners," the president said, adding that Ukraine must restore peace and regain control over its territories, but "the only path to achieve this is diplomacy."