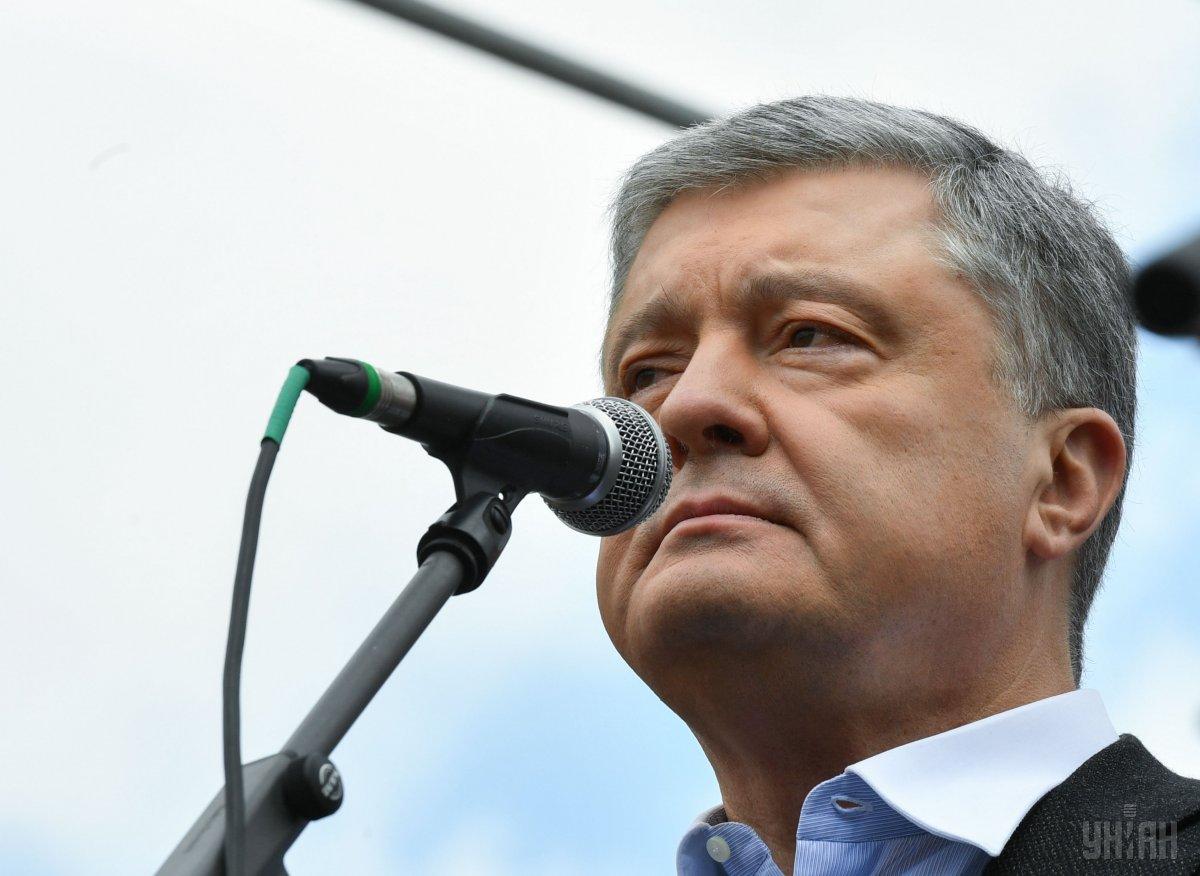 Photo from UNIAN
Law enforcers are searching the premises of "International Investment Bank", whose main owner is former Ukrainian President Petro Poroshenko.
The operatives are most likely conducting searches there, Ukraine's TV Channel 24 reported on Sept 13.
It is not yet clear which law enforcement agencies are involved in the search. Security officials at the scene have provided no comment, offering that the journlalists contact a detective in charge. In turn, the bank's representatives say they are unaware of the grounds for the search.
Channel 24
Ex-deputy head of the Viktor Yanukovych administration, Andriy Portnov, claims the searches concern Poroshenko's withdrawal of "340 kilos" he says had been "laundered" through offshore companies.
Portnov also said the money, a total of US$34 million, was issued in the name of Poroshenko'a aide, Mr Onyshchenko, one day before the fifth president lost in the second round of presidential elections, that's according to a posting on Telegram published Sept 13.
Also, on Sept 13, Poroshenko reported for questioning at the State Bureau of Investigation.
The spokesperson for the SBI has confirmed the fact, adding that further information will be provided to media once the investigative actions are over.
UPDATE:
In a comment to Ukrainian Pravda, the SBI spokesperson said: "Indeed, detectives from the State Bureau of Investigation are conducting searches as part of a pre-trial investigation of criminal proceedings regarding a possible violation of law during the sale of Kuznita na Rybalskomu Plant.