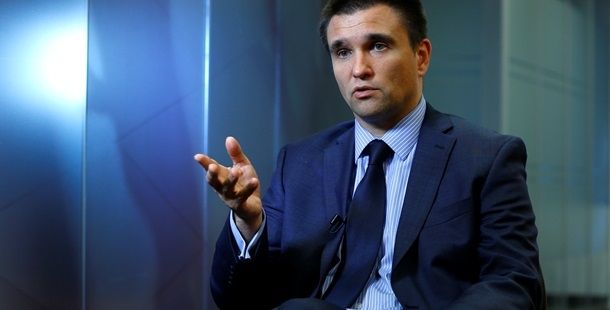 REUTERS
"Yes, definitely," he said when asked whether Ukraine will become a member of the EU.
At the same time, according to Klimkin, NATO membership is largely depends on whether Ukraine receives security guarantees from the alliance.
"I believe that over the years of its existence NATO was concentrated on Article 5 - on the obligation of mutual defense, on hard security," he said.
"And we say that we have a hybrid war. I'm not 100% sure whether NATO is fully ready to repel this or future hybrid wars, and whether the structure of NATO is optimal for this today," Klimkin said.
"So I always say that our participation in the structures of security and security guarantees is absolutely critical. But if Ukraine doesn't receive a guarantee from the alliance, we will be forced to look for other options," he said.