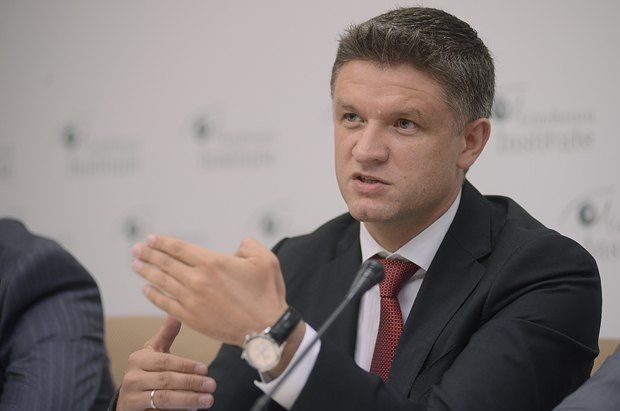 Shymkiv: The European Union may help Ukraine raise civil servants' salaries / Photo from economics.lb.ua
The National Reforms Council is going to establish a fund for financing of the public service, which can be created in 6-8 months with the support of the European Union and will be used to increase civil servants' salaries.
This was announced by deputy head of the presidential administration Dmytro Shymkiv at a press briefing after the meeting of the National Reforms Council.
"The ratio of the level of pay and work in the civil service is, I think, the worst in Ukraine. ... It is necessary to create a fund that could be used to support teams of reformers with appropriate funding," he said.
According to Shymkiv, the National Reforms Council decided that Ukrainian budget funds wouldn't be used to finance such a fund because of the lack of money. And businesses won't be involved either in order to prevent possible attempts to lobby their interests.
"Right now we're discussing the engagement of the European Union in the financing of such a fund, or such a fund may be established by the European Union itself, but payments must be transferred directly to the special fund of the [Ukrainian] national budget," he said.
However, Shymkiv said that employees of state enterprises would not be paid from the fund for financing of the public service.