In the morning of April 1, President of Ukraine Victor Yushchenko met President of the United States George Bush at the square in front of the Presidential Secretariat.
The American guest was met with a parade of guards of honor. The U.S. President greeted the military men in Ukrainian. "Vitayu, voyiny [Hello, warriors]", said G.Bush, having looked into a little note in his hand:)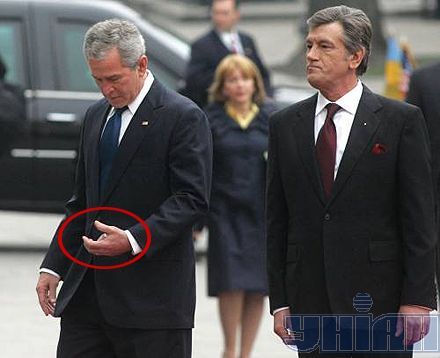 After that, the two Presidents went for a tête-à-tête meeting in Horodetsky House.