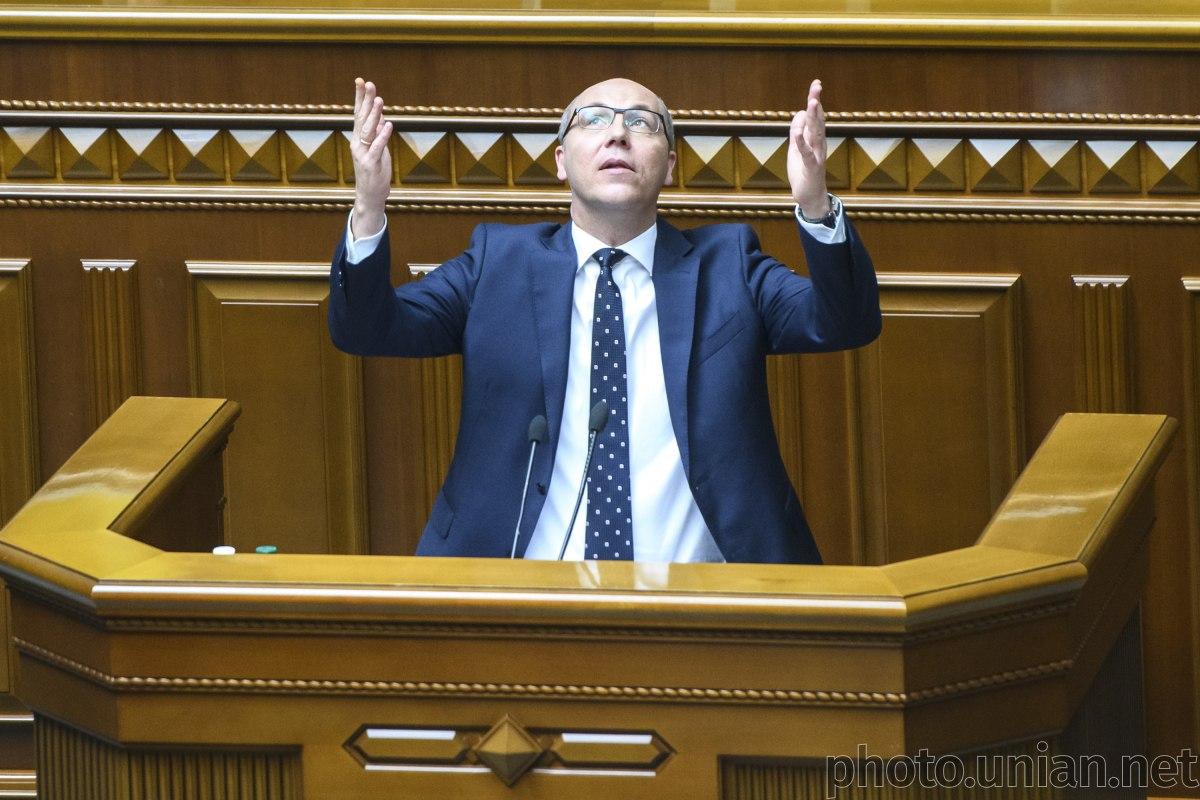 Photo from UNIAN
Ex-Chairman of the Verkhovna Rada of Ukraine, MP from the European Solidarity Party Andriy Parubiy says the State Bureau of Investigation (SBI) has launched criminal proceedings against him over the events in the city of Odesa on May 2, 2014.
"The State Bureau of Investigation has opened criminal proceedings against me for organizing defense of Odesa in the spring of 2014. However, the SBI in its letter branded this 'mass riots'," he wrote on Facebook on September 23, 2019.
Parubiy said he was "surprised" by the fact that the SBI had so far avoided such wording as "organization, coordination and implementation by Parubiy of coup d'etat under code names 'Maidan,' 'Revolution of Dignity,' 'illegal removal from power of a legally elected President Yanukovych,' seizure of power by an organized criminal group,' and 'criminal countering of the state policy of reintegrating Ukraine into a single space with the fraternal Russian Federation,' etc."
Read alsoEmployee with Ukraine's anti-graft agency illegally collected data on SBI, PGO operatives
However, "one can already quite definitely read this between the lines," he added.
"But the desperate opposition of the Ukrainian authorities and civil society to the hybrid occupation by Putin's Russia of Ukraine's entire southeast, namely eight Ukrainian regions, through the seizure of power by pro-Russian forces in regional centers, including Odesa, is clearly classified as 'the fact of creation and coordination by A. Parubiy of 'public armed groups to carry out riots in Odesa on May 2, 2014," he said.
Parubiy said, "as it was at the Maidan, in the ATO [anti-terrorist operation], and when defending our southern regions and stopping the 'Russian spring,' I did everything possible to protect Ukraine."
He also attached to the post a photo of the SBI letter dated September 16.