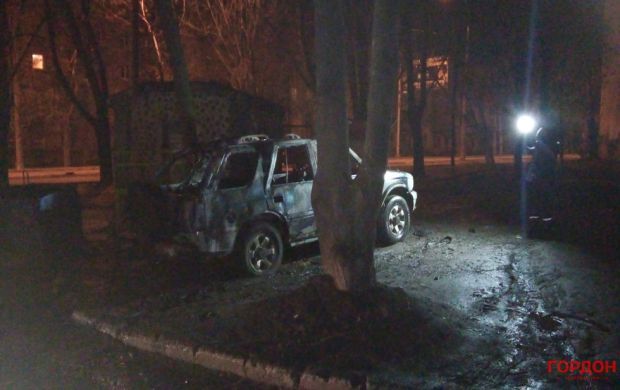 Photo from gordonua.com
The leadership of regional and city police service, an investigative team from Dzerzhinsky regional department, experts, technical and canine services, representatives of the Security Service of Ukraine, rescuers and emergency medical care were immediately at the scene of the explosion.
Law enforcement officers found that the explosion had damaged an Opel Frontera car. The blast also shattered windows in neighboring houses. Other cars near the scene of the explosion were also damaged.
The explosion caused no casualties.
The information about the incident has been entered in the register of criminal offenses. Experts and investigative team are working at the scene. All circumstances of the incident are being investigated.
As reported earlier, a ban has been introduced on the holding of any informal events in Kharkiv from April 20 to May 10, as it is believed public events could be under the threat of terrorist attack.
Four people were killed in an explosion during a peace march in the center of Kharkiv on February 22.