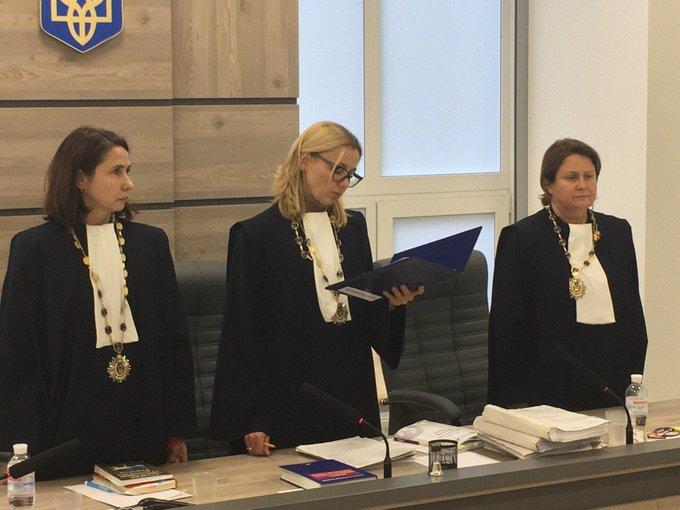 Twitter.com-Shabunin
The Cassation Administrative Court of the Supreme Court of Ukraine overruled the decisions handed down by courts of previous instances which claimed that the ex-head of the State Fiscal Service of Ukraine, Roman Nasirov, performed merely a "ceremonial function" when signing illegal tax installments on UAH 2 billion payments in favor of now-fugitive MP Oleksandr Onyshchenko.
The hearing lasted for over eight hours, the Anti-corruption Action Center reports, adding that in its course, all Nasirov's motions were dismissed: the ex-SFS head sought to remove the National Anti-corruptiion Bureau and the Special Anti-corruption Prosecutor's Office from the case and asked to transfer the case to another chamber of the Supreme Court. After the motions were overruled, he sought to challenge the judges a second time, abusing his procedural rights. However, the judges pursued with the hearing, without violating the procedure, examined the case, and "put an end to it," AntAC reports.
Read alsoMother of fugitive MP Onyshchenko detained at Boryspil Airport
The ruling is final and not subject to appeal.
"The two-year story of 'ceremonial functions' has finally ended. Now Nasirov is awaiting a full-scale trial in at the anti-corruption court," said AntAC lawyer Andriy Savin.
As reported earlier, former head of the State Fiscal Service, Roman Nasirov, is accused of taking a series of decisions that allowed MP Onyshchenko's gas extracting companies to evade tax payments, which inflicted UAH 2 billion losses to the state budget.
In 2017, Nasirov filed a lawsuit with the District Administrative Court of Kyiv claiming that easing the tax burden for Onyschshenko's companies was local inspectorates' responsibility.