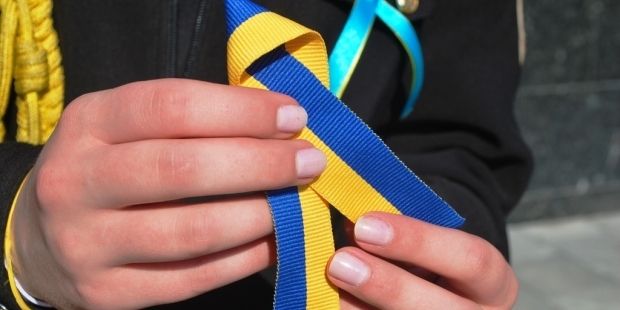 Photo from volynnews.com
In the report, Elvira Gorbunova, a 30-year-old schoolteacher who is now a stay-at-home mother, tells how she came to Kharkiv in January, leaving her home in separatist-controlled Krasny Luch to escape dangers of living in a war zone. But she hopes Ukraine's second-largest city is just a stop on her family's journey to North America.
"I don't think we have any prospects here in Ukraine — plus we have a one-year-old child," said Gorbunova.
"Another country will have more opportunities for a good education for him and a better future than here," she said.
The Gorbunovas are just a few in a long line of people trying to get out of the country since the conflict and economic crisis between the government and Russian-backed militants exploded last year, with some worrying that Ukraine will lose some of its best and brightest.
"The latest events in Ukraine [have] definitely escalated the brain drain," said Oleksiy Pozniak, head of the migration department in the Kyiv-based Demographics and Sociology Institute.
"The war is not at fault as much as the economic crisis, which increased the gap between the incomes of the professionals in Ukraine and in the West," he said.
Brainpower has long been a major Ukrainian export. The collapse of the Soviet Union and subsequent economic crisis drove hundreds of thousands of people, many highly skilled and educated, to leave annually in the 1990s, according to Ukrainian government figures cited in a 2012 migration study prepared for the European Commission.
The drain slowed dramatically in the 2000s, falling below 20,000 by 2010. Still, the consequences of continued emigration by Ukraine's elite remains a problem, according to the study, causing "Ukraine's loss of the most educated, qualified, active and entrepreneurial population." Migration and emigration contribute to a lack of medical, educational and engineering professionals in local labor markets, the study said.