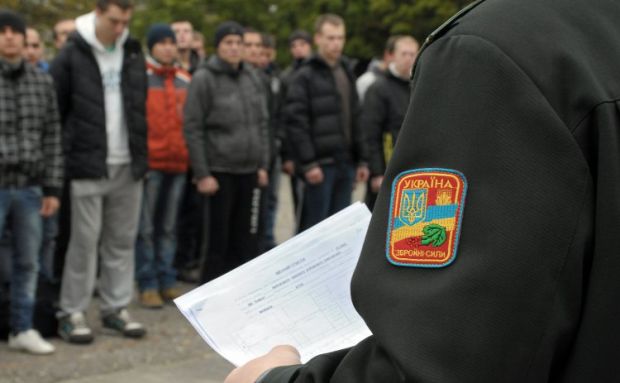 Photo from UNIAN
An autumn calling up for military service kicked off in Ukraine today, October 1.
The draft campaign will last until December 31. In total, 15,200 citizens will be called up for military service, including 9,000 people to the Armed Forces of Ukraine, 4,400 to the National Guard, 1,000 to the State Border Guard Service, and 800 people to the State Special Transport Service.
The draft age in Ukraine is set at 20-27 years.
Read alsoAlmost 35,000 Kyiv residents fail to report to draft offices for physicals
The length period of service is 18 months, as well as 12 months for those who have higher education (master or specialist degree).
Conscript servicemen will not be involved in combat missions in the area of the Joint Forces Operation.
After receiving the summons, a conscript must report to the draft office. A person faces administrative or criminal liability for failure to fulfill military duty. For the first violation, he will pay a fine in the amount of five to seven tax-free minimum incomes of citizens (from UAH 85 ($3.48) to UAH 119 ($4.88)), and for repeated violation – 10 to 15 tax-free minimum incomes of citizens (from UAH 170 ($6.97) to UAH 225 ($9.23)). A person may also face criminal liability in the form of imprisonment for up to three years.