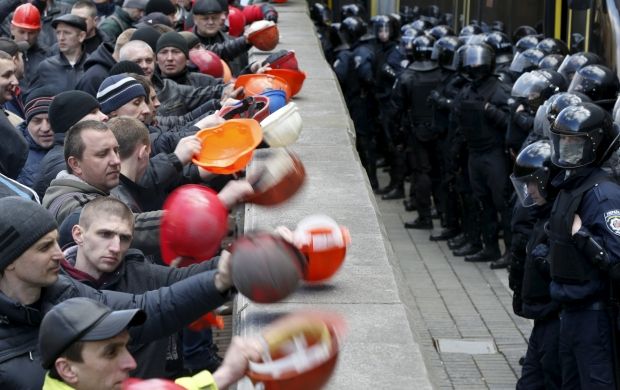 REUTERS
"One of the reasons for the protests of miners is an attempt to destabilize the situation in the country. Of course, someone is trying to destabilize the situation. However, these attempts are doomed to failure if we work effectively," Yatseniuk said.
According to Yatseniuk, an example of this effective work would be the urgent reform of the coal industry.
"I think that the situation in the coal industry is critical. It will be impossible to change the situation without a reform program... And the miners will be protesting forever," he said.
As UNIAN reported earlier, on April 23, the Verkhovna Rada of Ukraine was picketed by miners who demanded that the authorities pay wage arrears, as well as dismiss Energy Minister Volodymyr Demchyshyn.
On April 22, about 500 miners picketed the building of the Cabinet of Ministers in the center of Kyiv. They demanded the development of the coal industry, an end to mine closures and the payment of salaries and other social benefits.
Journalists at the protests said they had seen miners being paid UAH 85 each for participating in the protests.
On Friday, MP Mustafa Nayyem said he had a document detailing plans by a company owned by Rinat Akhmetov, a billionaire businessman, to organize rallies of miners in order to pressurize the government into scrapping reform efforts in the energy sector.