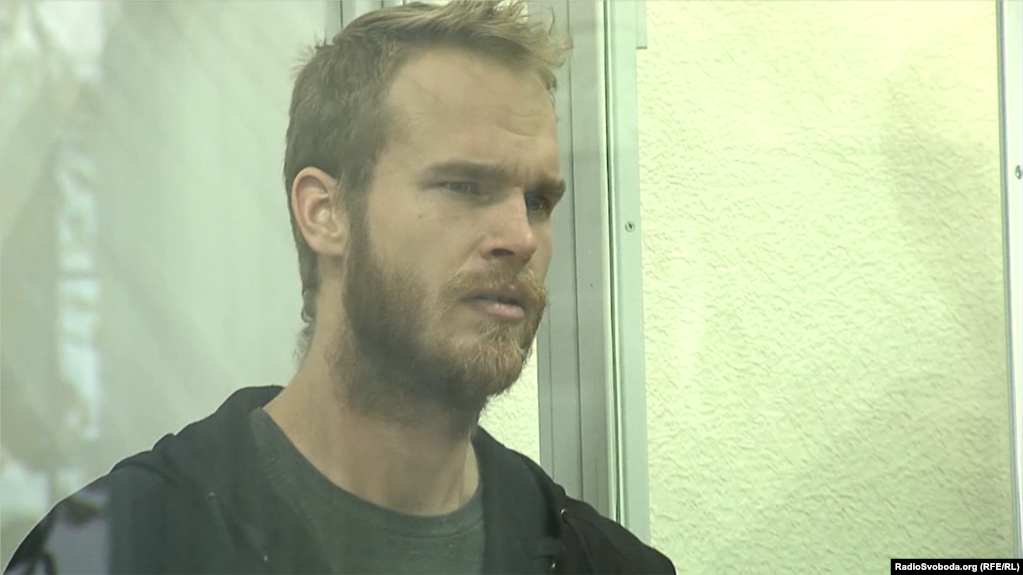 radiosvoboda.org
Ukraine's Vinnytsia Court of Appeals has arrested for 60 days former U.S. Army soldier Craig Lang who is wanted for a double murder in Florida, the United States.
At a hearing on October 8, the court overturned the previous ruling, according to which Lang was placed under house arrest, RFE/RL's Ukrainian Service said.
Read alsoItaly jails three fighters for joining Russia-led forces in eastern Ukraine – media
The judge announced the decision could not be appealed in a cassation court. Lang's lawyer Dmitry Morgun called the court ruling unfair, noting that his client had complied with all the house arrest requirements of the court of first instance. He also opposed the extradition of his client to the United States.
Craig Lang is a former U.S. soldier; he fought in Iraq and Afghanistan. In 2015, he first came to Ukraine, where he joined the Right Sector organization and spent a year at the front in Donbas. After changes in Ukrainian legislation in 2016, he signed a contract with the Armed Forces of Ukraine, served at the front line near the Svitlodarska Duha bulge, but a few months later, he left the military service.
According to the Florida criminal complaint, Lang and another former U.S. Army soldier, Alex Zwiefelhofer, were accused of robbing a couple in Florida in 2018 and then killing them in an effort to get money to travel to Venezuela to "participate in an armed conflict against the Bolivarian Republic of Venezuela." Lang was put on the international wanted list.
He rejects all the charges.
Lang's fiancée, Anna Osipovich, told RFE/RL that Lang was detained on either August 20 or 21 while he was returning to Ukraine from Moldova. He had left Ukraine to receive a new stamp in his passport, Osipovich said, adding that a new stamp would allow him to extend his stay in Kyiv and obtain legal documents so the couple could marry.
Border guards detained Lang after discovering an Interpol notice related to the Florida case, Osipovich said.