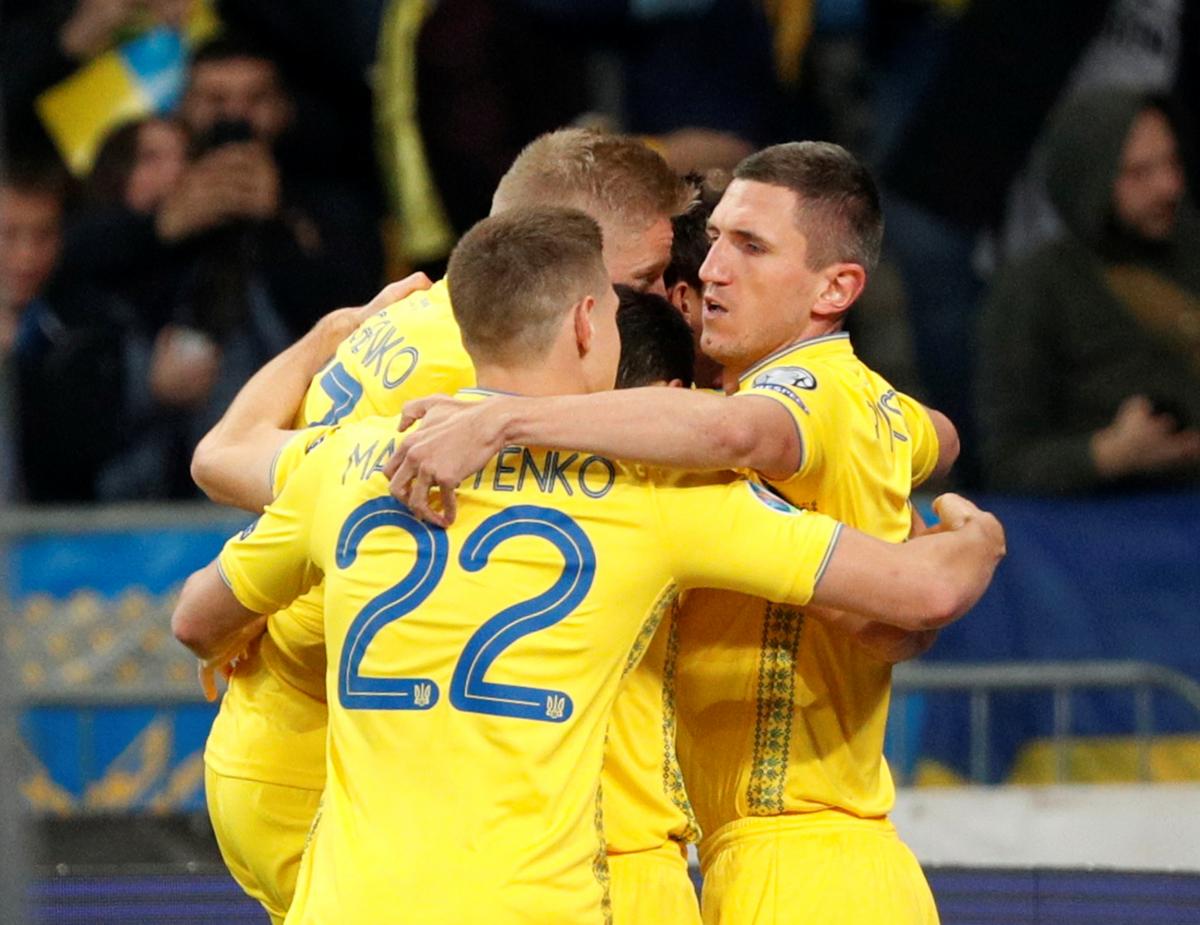 REUTERS
Ukraine have stunned European champions Portugal 2:1 in Kyiv, sealing the top spot in Group B of UEFA European Championship Qualifiers with 19 points and leaving an almost 70,000-strong crowd at the Olympiyskiy Stadium and millions watching the TV broadcast ecstatic.
The first half saw Ukrainians scoring twice (Roman Yaremchuk, 6', and Andriy Yarmolenko, 27'), while Portugal apparently failed to penetrate the defense lines of Andriy Shevchenko's squad.
In the second half, Taras Stepanenko's unfortunate handplay within the box brought him a second yellow card-turned-red and resulted in a penalty shot perfectly performed by Cristiano Ronaldo, who during the remaining minutes before the final whistle was often spotted demonstrating frustration with his teammates' pass quality and his own act.
In the last minutes of injury time, Portugal had several chances to equalize, but first keeper Andriy Pyatov and then a crossbar stopped Fernando Santos's team short of leaving Kyiv with at least one point.
Thus, Andriy Shevchenko's squad sealed the top spot in Group B ahead of the last game day of the group stage they will play with Serbia.