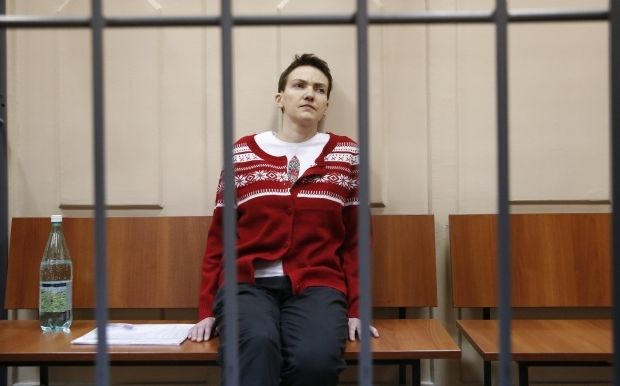 REUTERS
"For the last three days Nadia Savchenko has refused to eat. Therefore, a medical consultation will be held today," said Kristina Belousova, a representative of the service.
As reported earlier, Chairman of the Russian Human Rights Council Mikhail Fedotov told reporters that Savchenko had resumed her hunger strike and could be sent to hospital due to her deteriorating health.
"She is on a hunger strike, her blood sugar level is low and other test results are precarious, so we've just talked about the possibility of sending her to hospital," he said.
As UNIAN reported earlier, on April 24 the Russian Investigative Committee brought final charges against Nadia Savchenko.
In addition to the charges of being involved in the murder of two Russian journalists in eastern Ukraine last June, Savchenko was accused of illegally crossing the Russian border.