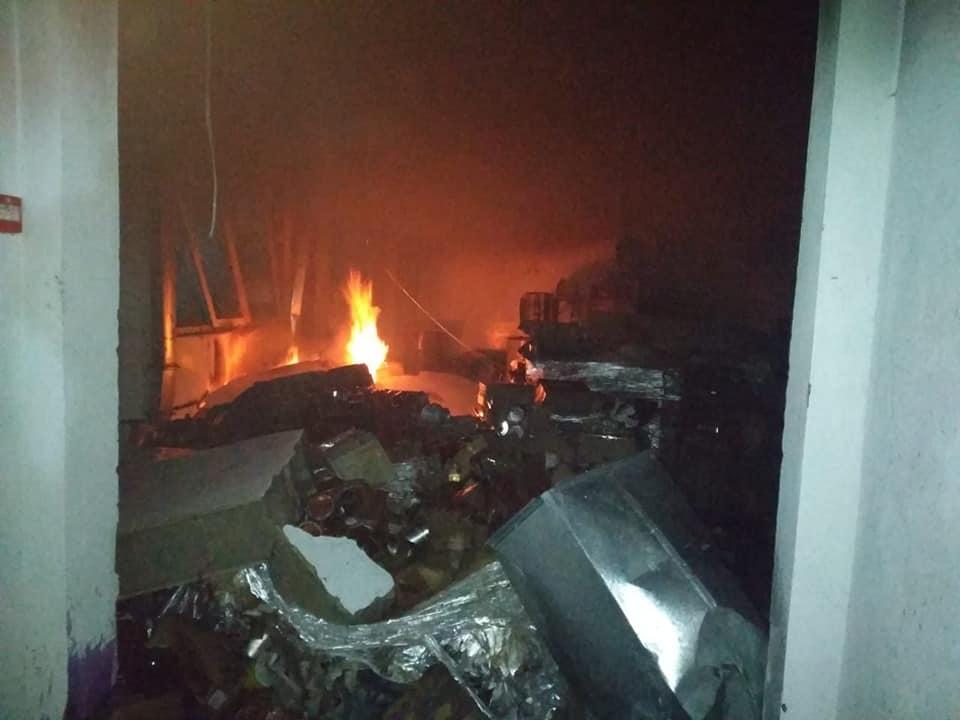 State Emergency Service
The State Emergency Service of Ukraine reported a powerful explosion at an industrial site in the town of Klevan in Ukraine's Rivne region at about 07:00 Kyiv time on October 17.
In particular, rescuers were called in after fire broke out on the premises of LLC Color S.I.M. at 18:58. At the scene, it was revealed out that the explosion ignited the building designed for cleaning paint cans.
"Two adjustable nozzles were immediately provided to extinguish the fire: one to eliminate the source of fire, while the other was used to cool down buildings located nearby. At 19:38, the fire was localized, and it was completely put out at 20:16. No casualties have been reported. The cause of fire and the damage sustained are being assessed," the State Emergency Service's press service said on October 18.
Read alsoCasualties as gas explosion rocks apartment block in Ukraine's Drohobych (Photo)
According to preliminary information that came from the Main Directorate of the National Police in Rivne region, the explosion occurred due to the accumulation of gas-air mixture.
The investigation into the accident in under way.
"The police will involve experts from the relevant services in order to measure the level of air pollution in the residential areas," the police press service said.