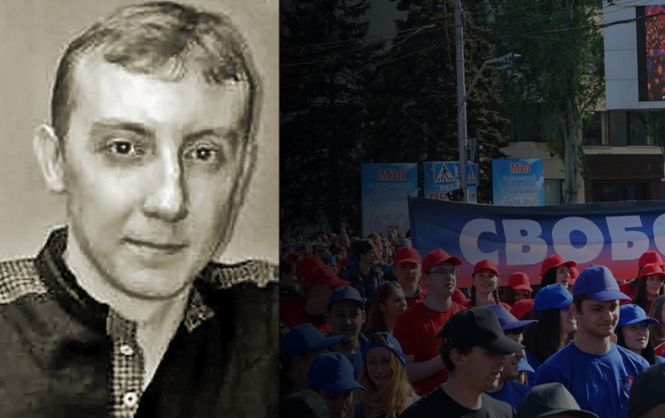 Aseyev in Donbas captivity since May or June 2017 / Image from Chornomorska TRC
The so-called "Supreme Court" of the self-proclaimed "Donetsk People's Republic" ("DPR") has sentenced Ukrainian journalist and blogger Stanislav Aseyev to 15 years in prison.
"DPR" representatives accused Aseyev of conducting reconnaissance by visual observation of "DPR" paramilitary groups' deployment sites and transferring the information he allegedly collected from March 2015 to May 2017 to representatives of Ukraine's SBU Security Service, the Hromadske news outlet reported.
Read alsoRFE/RL: Ukrainian blogger held by Russia-backed separatists declares hunger strike
They also charged him with recruiting pro-Ukrainian individuals on social networks to gather and share military and other types of information.
The "court" found Aseyev guilty under such articles as "Organizing an extremist community," "Espionage and incitement to espionage," "Public calls to extremist activity," "Public calls inciting actions aimed at violating territorial integrity."
Aseyev will be kept in a high-security prison.
From the very first days of the Russian occupation of Donetsk in the east of Ukraine, Aseyev used the pen name 'Stanislav Vasin,' being a contributor to various Ukrainian publications and truthfully portraying life in the "DPR"-controlled area.
According to different sources, the journalist has been held captive since May or June 2017. He first went missing for two weeks. Later, the Russian-controlled terrorist organization "DPR" confirmed his detention and accused him of espionage for Ukraine.