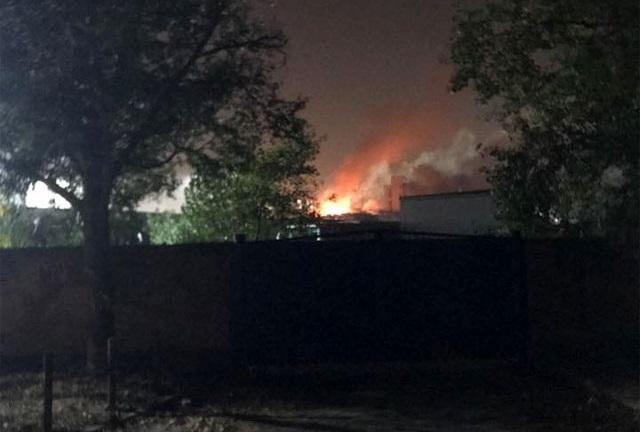 No casualties have been reported / Photo from gorod.dp.ua
A strong blast at an oilseeds crushing plant in an industrial zone on Baikalska Street in the city of Dnipro was reported on the evening of Monday, October 28, which was followed by a big fire.
The explosion occurred on the left bank of the River Dnipro in the city at about 22:00 Kyiv time on October 28, the Dnepr Vecherniy news outlet reported.
According to the publication, private houses were shaken and people thought it was an earthquake. Local residents say the explosion was preceded by a blaze near the Potoky oilseeds crushing plant.
Video by Dnepr Vecherniy
"As of 22:50 on Monday, there was a strong smell of burning in the air. On social media, people advise keeping the windows closed and staying indoors. There is no official information yet," the newspaper writes.
According to preliminary reports, there are no victims and injured in the explosion that occurred at the Potoky plant, the TV news service TSN said. The explosion damaged a warehouse, a fire started, and rescuers have been trying to extinguish it. There is information that oilseeds are burning.
There are no reports about dangerous emissions into the air; there are no breathing problems near the site of the incident, it said.