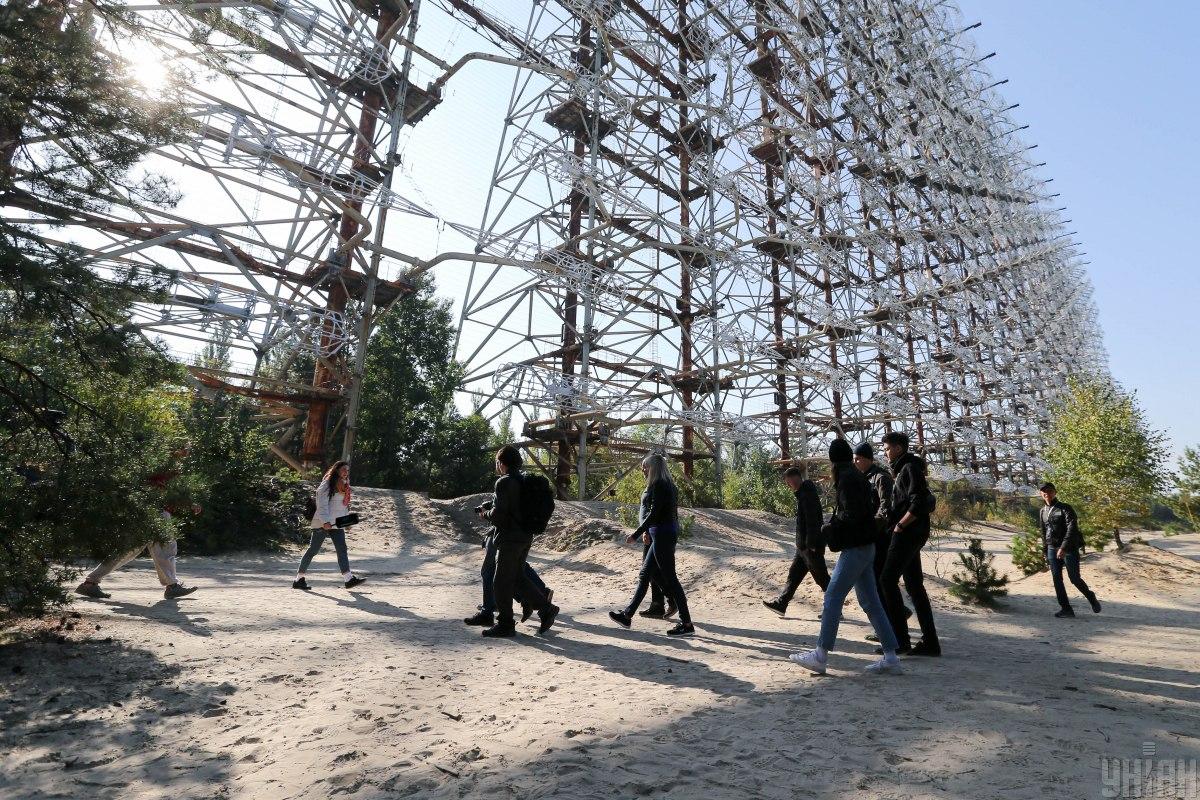 Visiting Chornobyl ranks 43rd / Photo from UNIAN
Seeing the Northern Lights, travelling on the Orient Express and going to Chornobyl (Chernobyl), Ukraine, are among the most sought-after travel experiences.
That's according to a 'travel dreams' poll of UK adults, with beholding the natural light display predominantly seen in high-latitude regions topping the list, according to dailymail.co.uk.
Read alsoChornobyl: Ex-president tells who decided to build nuclear power plant near Kyiv
Driving Route 66 (3rd), walking along the Great Wall of China (4th) and paying respects at Auschwitz (7th) also feature in the top 50 list as does going on safari in Africa (5th) and cruising around the Caribbean (6th).
TOP 50 MOST SOUGHT-AFTER TRAVEL EXPERIENCES
1. See the Northern Lights
2. Travel on the Orient Express
3. Drive Route 66
4. Walk along the Great Wall of China
5. Go on safari in Africa
6. Go on a cruise around the Caribbean
7. Pay your respects at Auschwitz
8. Go to Disneyworld in Florida
9. Stay in an over-water bungalow in the Maldives
10. Have a ride in a helicopter over the Grand Canyon
11. See Mount Fuji in Japan
12. Go island hopping in Greece
13. Visit the Seven Wonders of the World
14. Go to a casino in Las Vegas
15. See a bear in Canada
16. Swim in the Blue Lagoon in Iceland
17. See Mount Vesuvius and Pompeii
18. Travel anywhere on a first class private jet
19. Visit the orangutan sanctuary in Borneo
20. Step foot on all seven continents
21. Climb Machu Picchu
22. Swim with Sea Turtles in Hawaii
23. Go to the top of the Eiffel Tower
24. Go whale watching in California
25. Cross the Golden Gate Bridge
26. See icebergs in Greenland
27. Visit Easter Island
28. Stay in an ice hotel in Norway
29. Visit the Hobbit set in New Zealand
30. Float in the Dead Sea
31. Eat in a Michelin starred restaurant on holiday
32. Scuba Diving in the Great Barrier Reef
33. Swim with dolphins in Orlando
34. Visit Ayers Rock/Uluru
35. See Christ the Redeemer in Brazil
36. Visit the WWII Battlefields
37. See Father Christmas in Lapland
38. Drive the Pacific Coast Highway
39. Travel alone just for the experience (not work)
40. Climb the Empire State Building
41. See a performance at the Sydney Opera House
42. Bathe elephants in Thailand
43. Visit Chernobyl
44. Stay in Dubai's underwater hotel
45. Climb Table Mountain in South Africa
46. Camp in the Rocky Mountains
47. Watch sea turtles hatch in Borneo
48. See the puffins on Lundy Island
49. Go to Dubrovnik to see the Game of Thrones set
50. Go fishing in Alaska
Source: Lottoland