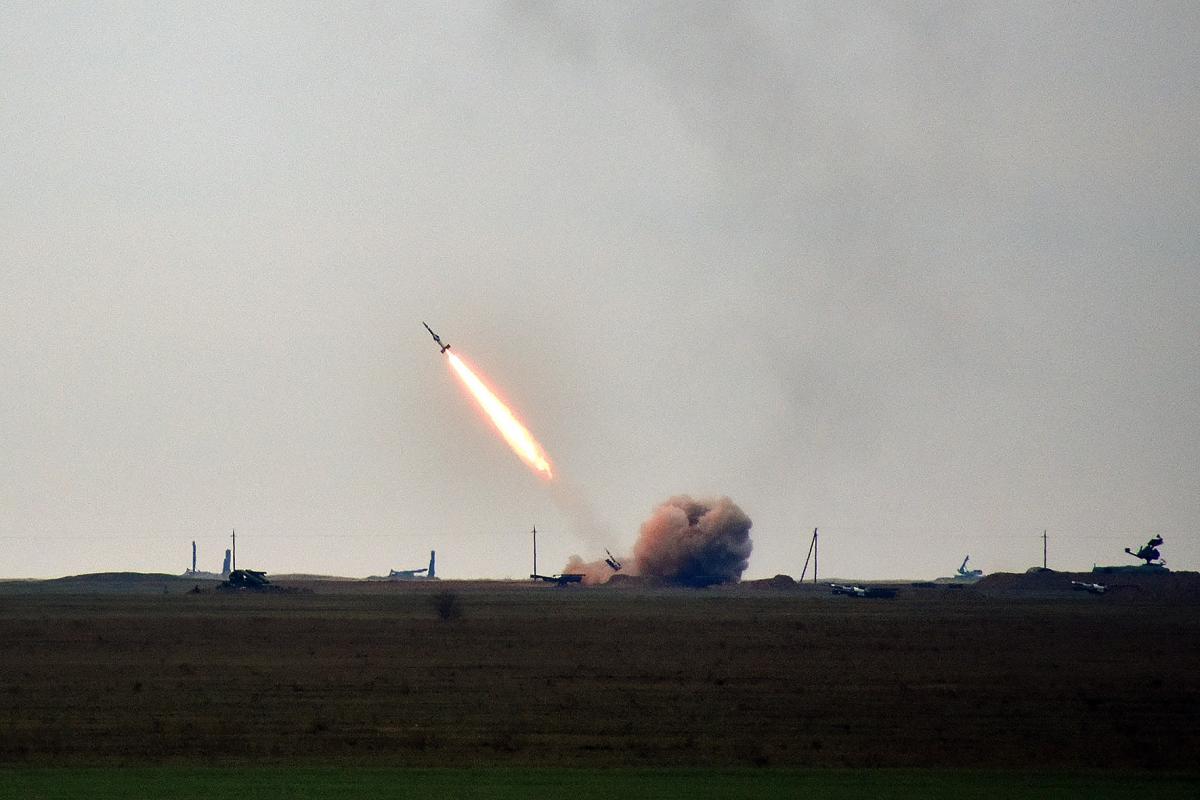 facebook.com/kpszsu
In southern Ukraine's Yahorlyk testing ground (Kherson region), large-scale fire drills have started of Ukraine's anti-aircraft units, as reported by the press service of the Air Force Command.
The Air Force press service has uploaded on Facebook a video from the training field.
"We brought in air defense units from different regions of Ukraine, senior year cadets of the anti-aircraft faculty of Kharkiv National Air Force University, as well as experts in science and defense industry," the report said.
On the first day of the exercise, over 20 launches were made from S-300PT, S-300V1, Buk M1, and S-125-2D1 systems on air, ground, surface, and electronic targets.
All targets have been hit, reads the report.
The drills will last until Nov 4.
Read alsoRussian occupation forces announce joint drills in occupied Luhansk, Donetsk regions – Ukraine intel
Airspace and the sea area around the exercise area space have been shut down with all notices sent to the relevant authorities.
Live fire training of air defense units has been held at the Yahorlyk range since 2016. The Chauda training ground, which Ukraine had earlier used for said purposes, is located in the temporarily occupied Crimea.