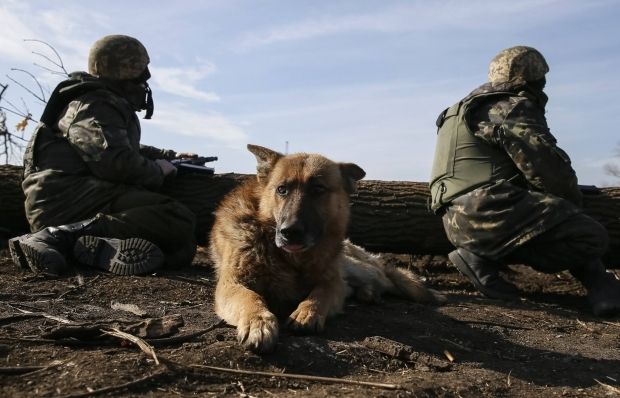 REUTERS
According to Shcherbatiuk, the status of combatant has been granted to 39,000 soldiers.
"Even this figure is quite significant, because there are many military men drafted recently and they will soon be eligible for this status. In addition, the law allows the status to be given to people who were only in the ATO zone for a few hours. That means that the number of people could be quite extensive," the lawyer said.
At the same time, he pointed to the range of challenges faced by the participants of ATO and their relatives when applying for the status of combatant. He said there was the lack of a clear approach to participants in volunteer battalions - a law has been adopted but has yet to be signed by the President first."
Also, there are other difficulties faced by military units that are stationed in the ATO area.
"To receive the status of combatant, the military unit has to leave the ATO area, and applying for the status is possible only during authorized leave," according to the lawyer.
In addition, he said, there is a problem with those rescued from captivity, who do not receive any allowances.
"For this to end, the government first has to develop a procedure for providing funds provision, [but] this has not yet been approved," Shcherbatiuk said.
There is also a need to resolve the issue with those who have been declared missing, Shcherbatiuk said.
"In order for the families to qualify for any support or allowances, they must apply to the court to get a court decision on recognizing a person missing and declared dead. The procedure should not take more than 15 days when there are witnesses to the death. Such a procedure is envisaged under the legislation currently in force, yet for some reason the courts take about six months to process these cases."