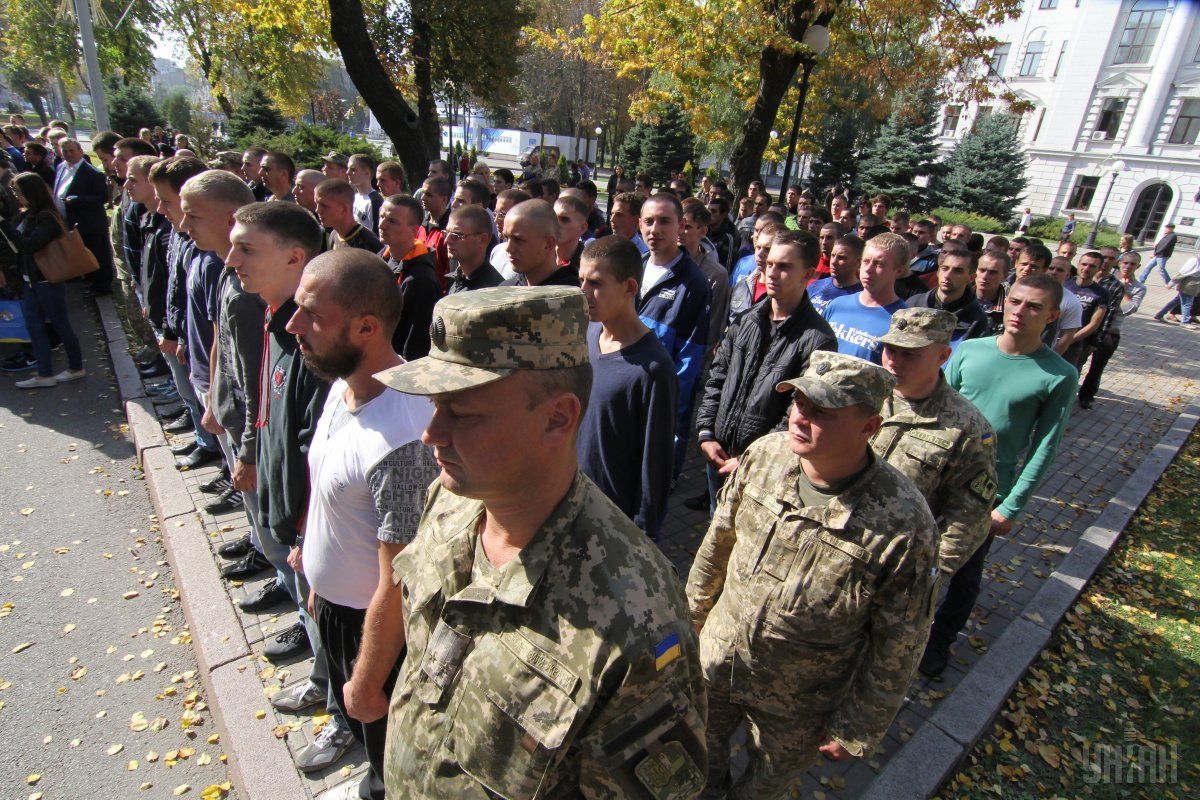 About 15,000 conscripts aged 20 to 27 are to be called up in Oct-Dec 2019 / Photo from UNIAN
Ukrainian Defense Minister Andriy Zagorodnyuk says he sees scrapping compulsory conscription in the country as his personal goal.
"It won't happen in the near-term outlook, in a year's term, but this is my personal goal to cancel conscription. And this is the position of the state in general that we are moving towards a professional army, in accordance with NATO standards, which is a trained and equipped army," he told the TV news service's TSN.Tyzhden weekly program.
Read alsoUkrainian defense minister: Realistic to fully switch to contract army even amid war
"And most importantly – each soldier must know his or her place, they must have a clear military career and protected rights. So that we can compete in selecting the best people," he added.
According to him, good and modern equipment for the Ukrainian military is also part of Ukraine's military capability.
On October 1, Ukraine launched the autumn conscription for military service, which will last until the end of the year. About 15,000 conscripts aged 20 to 27 are to be called up.