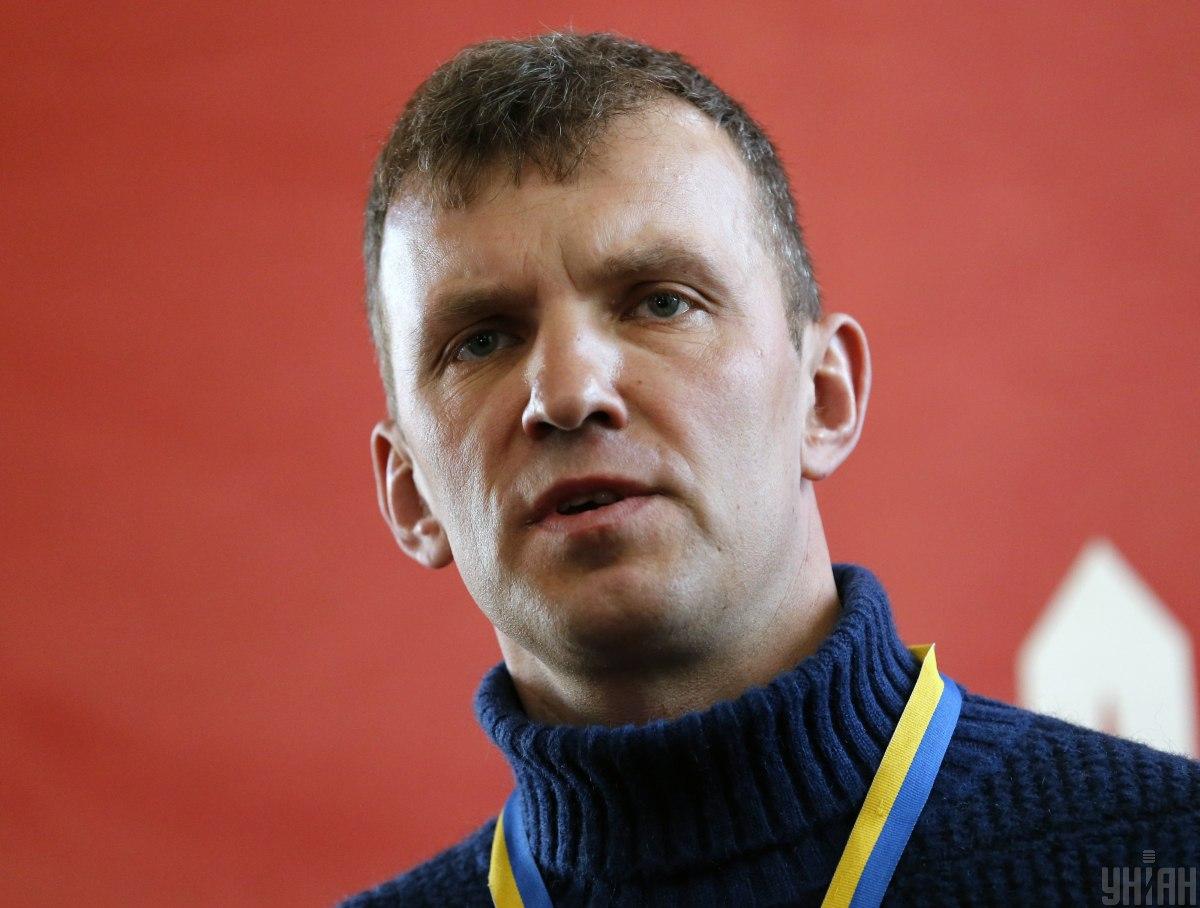 Mazur is an UNA-UNSO leader / Photo from UNIAN
Donbas war veteran Ihor Mazur, who was detained by Poland's border guards on Russia's warrant via Interpol, returned to Ukraine on the evening of November 13.
"Thanks to the coordinated and professional work of the Ukrainian authorities – the Office of the President, diplomats, Members of Parliament, the Ministry of Internal Affairs, the National Police – Ihor Mazur (nom de guerre 'Topolia') has returned to Ukraine," Deputy Interior Minister Anton Gerashchenko wrote on Facebook.
According to him, this became possible due to the fact that on the day of Mazur's detention, Ukraine's Interpol National Central Bureau, at Interior Minister Arsen Avakov's request, sent a package of documents proving that the Russian Federation had abused its right to lodge an inquiry with Interpol.
Read alsoEnvoy says embassy to fight for return of Russia-wanted war veteran from Poland to Ukraine
Gerashchenko also thanked Ukraine's Ambassador to Poland Andriy Deshchytsia for help in Mazur's release.
The fact that Mazur is in Ukraine was also confirmed by Verkhonva Rada Commissioner for Human Rights Liudmyla Denisova. According to her, the consul of Ukraine personally accompanied Mazur amid crossing the Polish-Ukrainian border.
Mazur himself, his fellow soldiers, and diplomats say the detention and accusations brought against him are absurd, and describe the situation as Russia's political revenge.
Mazur is accused of participating in the battles of Grozny during the First Chechen War. Russia detained, tortured and convicted Ukrainian citizens Mykola Karpiuk and Stanislav Klykh on the same charges. The latter two insist they have never been to Chechnya. Karpiuk and Klykh were released as part of a major prisoner exchange between Ukraine and Russia on September 7, 2019.
Mazur confirms he was in Chechnya during the war, but he worked as a journalist as he was covering the atrocities of the regime.
Mazur was first transferred to Ukraine's consul in Poland, who was acting as surety for the detainee. He was able to travel around the Lublin Voivodeship only being accompanied by the consul. He was also obliged to visit the prosecutor's office in response to a summons.
Mazur is an employee of the Secretariat of the Verkhovna Rada Commissioner for Human Rights and a leader of the Ukrainian National Assembly – Ukrainian People's Self-Defence Party, also known as UNA-UNSO.
He arrived in Poland at Deputy Marshal of the Sejm (lower house of the Polish parliament) Beata Mazurek's invitation but was detained on an Interpol warrant issued by Russia.