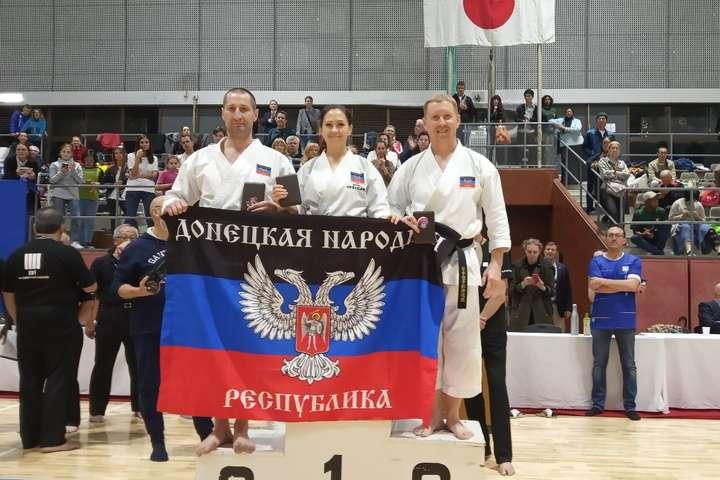 Photo from Tribuna.com
The Embassy of Ukraine in Japan has voiced protest to Japan over the participation of the national team of the so-called "Donetsk People's Republic" ("DPR") in the 9th KWF World Cup, which was held in Tokyo on November 7-10.
Read alsoUkrainian karateka Terliuga wins gold medal at Karate1 Premier League in Tokyo
"As part of the diplomatic response, the Ukrainian Embassy drew the attention of the Japanese Foreign Ministry to this fact and handed a note to the Japanese, articulating the Ukrainian side's official position," the embassy wrote on Facebook.
The Karatenomichi World Federation (KWF) is not associated with traditional karate. This is a separate sport that is not very popular in the world.
Athletes from 32 countries competed in the sports event.