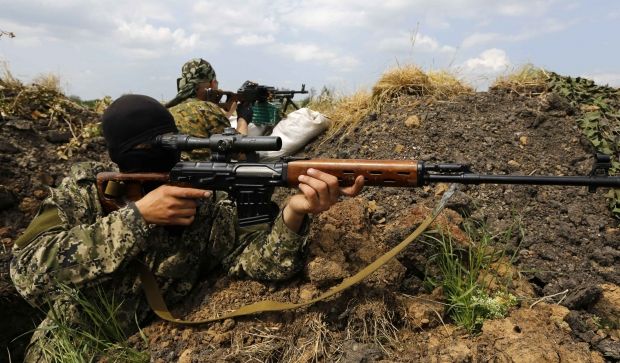 REUTERS
Chairman of Kharkiv Regional State Administration Ihor Rainin announced this during an intercom meeting on the construction of fortifications in Luhansk region, the administration's press service told UNIAN.
According to him, 13 contractors have now been engaged in the Kharkiv companies' construction project, six Kharkiv plants supply necessary construction components. The construction project has been implemented by 47%. One fortification facility has been commissioned; four more are to be put into operation by May 15.
It was announced at the meeting that Kharkiv region was proceeding on schedule and the fortifications would be completed on time.
Kharkiv enterprises plan to build 31 platoon strongpoints in Luhansk region. Permanent fortifications, including dug-out shelters and field entrenchments, will be built in all strategically important areas in Donbas.
In March 2015, the Ukrainian Cabinet of Ministers decided to allocate UAH 865 million from the national budget's reserve fund to build security lines along the border with Russia.
Vice Prime Minister Hennadiy Zubko earlier said that all the fortification facilities in eastern Ukraine should be built by the middle of May.