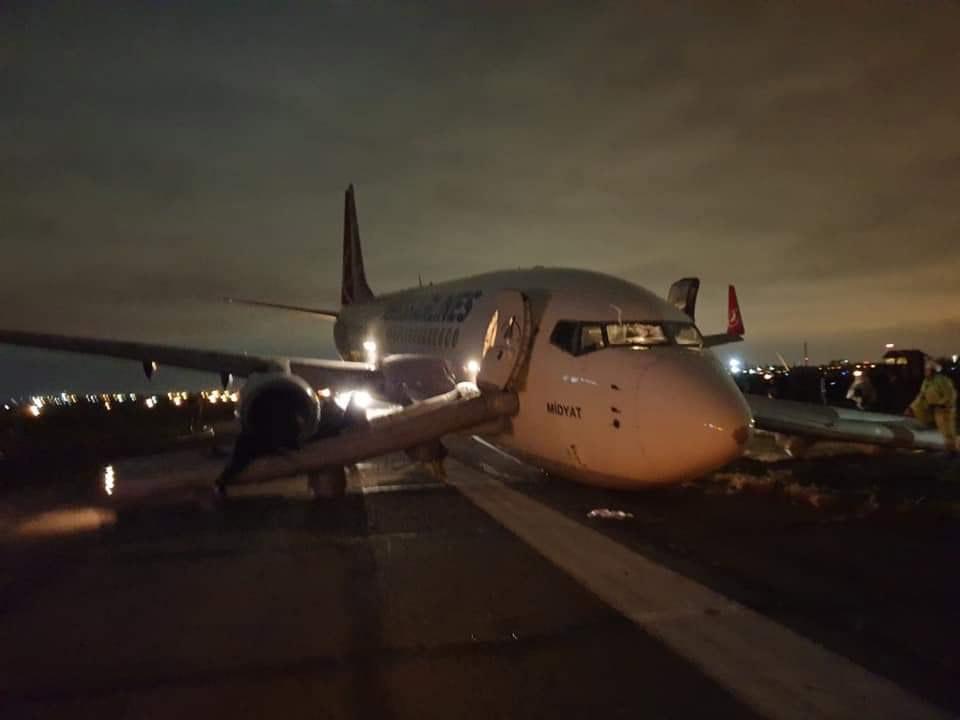 avianews.com
A Turkish Airlines Boeing 737 (TC-JGZ), flying from Istanbul, had its front gear break off during a hard landing in Odesa Airport Thursday evening.
According to Dumskaya outlet, the crew managed to safely bring the plane to a halt, while staying within the runway – between the third and fourth taxiways.
All passengers were evacuated through inflatable ramps.
Read alsoUkraine, Turkey to strengthen Navy cooperation
No casualties have been reported.
The report says strong winds in the airport area hindered the first landing attempt, and the hard landing came at the second attempt.
avianews.com
As the front gear failed, emergency services were immediately deployed to the scene.
At the moment, the handicapped liner is blocking the runway.