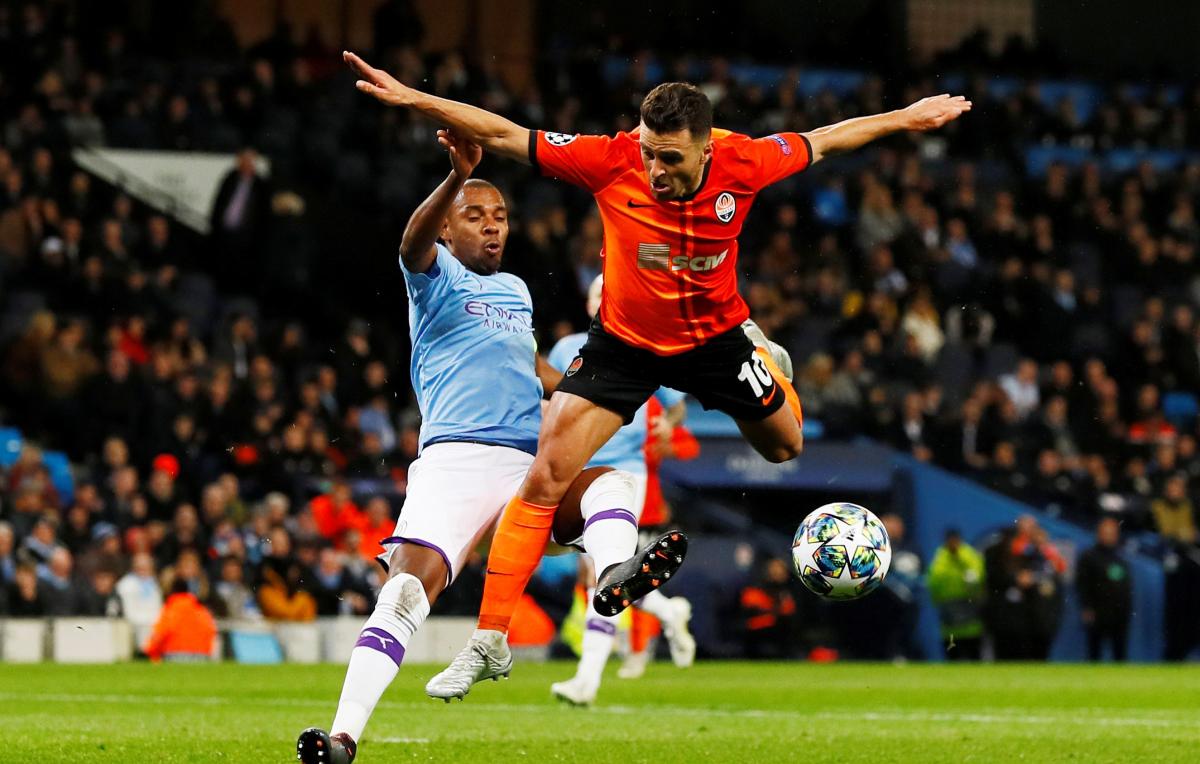 City vs. Shakhtar / Photo from REUTERS
Shakhtar Donetsk have managed to snatch a draw in a UEFA Champions League clash with Manchester City on Matchday 5 on November 26.
In the first half, the teams failed to open the score. Manchester City did not increase the pace, while Shakhtar defended themselves in a disciplined way and mounted a good counterattack.
Read alsoFC Dynamo Kyiv leave UEFA Champions League after 3-3 draw with Club Brugge KV (Video)
It was the Miners who had the most real chance to come forward before the break. After Ederson's mistake, Tetê saw virtually the empty net, he could pass the ball to Junior Moraes, but decided to kick a goal from an acute angle on his own. However, Fernandinho managed to cover Ederson and block the near corner of the net.
City succeeded in stepping forward on the 56th minute. Gabriel Jesus failed to hit from the center of the penalty area, but passed it to Ilkay Guendogan, who struck the empty corner of the net.
Shakhtar managed to make up on the 69th minute – Manor Solomon, who just became a substitution, turned it home from Dodô.
The Miners could have missed the ball, but Serhiy Kryvtsov managed to knock the ball off the line, which, after a rebound, rolled into the net.
As a result, Shakhtar snatched a draw. After five rounds, the Miners had six points, ranking second.
City, having gained 11 points, got to the playoffs, ranking first in the group. In the final round, Shakhtar will host Atalanta on December 11, which scored 4 points after five rounds and retains a chance of reaching the playoffs.