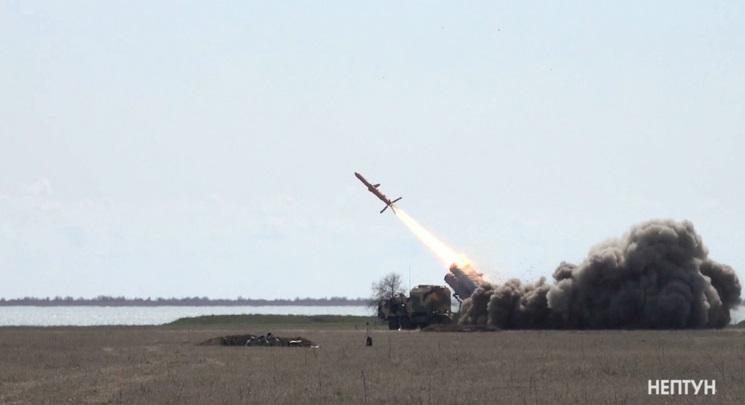 Photo form defence-ua
The development of the R-360 anti-ship missile of the Ukrainian-made RK-360MTs "Neptun" ("Neptune") complex is considered to be completed after its successful flight testing on November 28.
"For the first time, it flew over 250 km along a designated route and altitudes. That is, we can say that today the development of the system with the required characteristics has been completed," General Designer of the Luch Design Bureau Oleh Korostelyov said, according to the Ukrainian edition Defense Express.
Read alsoUkraine's Neptun missile complex to be tested again in May
The next stages of the testing will be needed to examine the combat characteristics of the missile. The R-360 missile weighs 870 kg; the weight of its warhead is 150 kg; its launch range is up to 280 km and speed is about 900 km/h. It is able to get at a height of from 3 m to 10 m above the surface.
The complex can simultaneously launch up to 24 missiles, i.e. a full salvo of 6 launchers, with an interval of launches in a salvo being from 3 to 5 seconds. The complex can be located at a distance of up to 25 km from the coastline, and its deployment lasts up to 15 minutes.