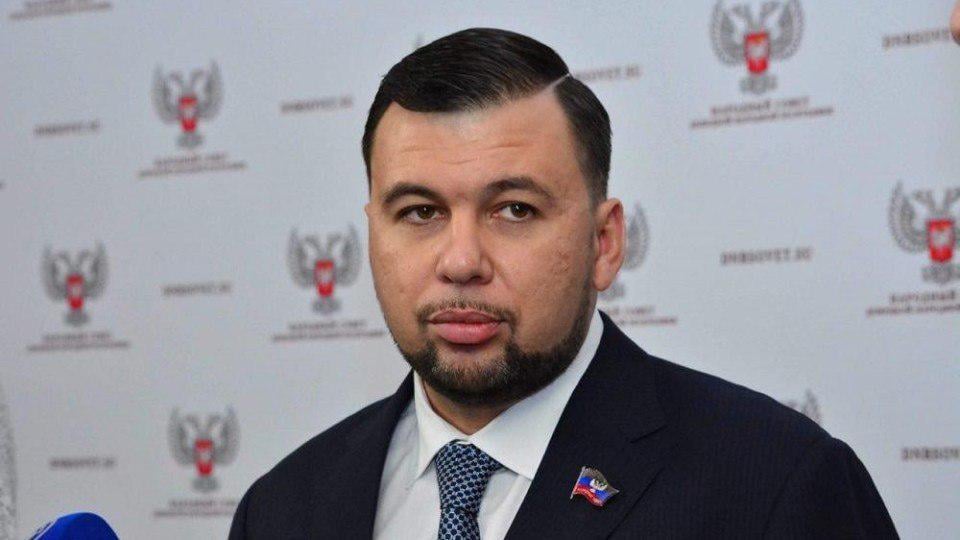 Photo from Russia-controlled media
"Leader" of the self-proclaimed "Donetsk People's Republic" ("DPR") Denis Pushilin has offered to strip Ukrainian of the status of the national language in the Russia-occupied districts in Donbas, eastern Ukraine, and make it optional.
Read alsoCabinet vows Ukrainian TV broadcasts over 80% of occupied territories
Pushilin proposes amending Article 10 of the "DPR's Constitution," defining the status of the Russian language as "the only national language in the republic." Such a proposal is explained by the "intensive integration process of the DPR into the Russian Federation," the Ukrainian news outlet Novosti Donbasa reported.
Pushilin said he was also initiating amendments to the so-called "education law." In particular, he wants to maintain the norm of compulsory study of the Russian language, but Ukrainian, as well as the languages of other peoples living in the region, will be used in teaching "taking into account parents' preferences and educational organizations' capabilities."
The "DPR" emphasized local residents could continue using Ukrainian in private communication.