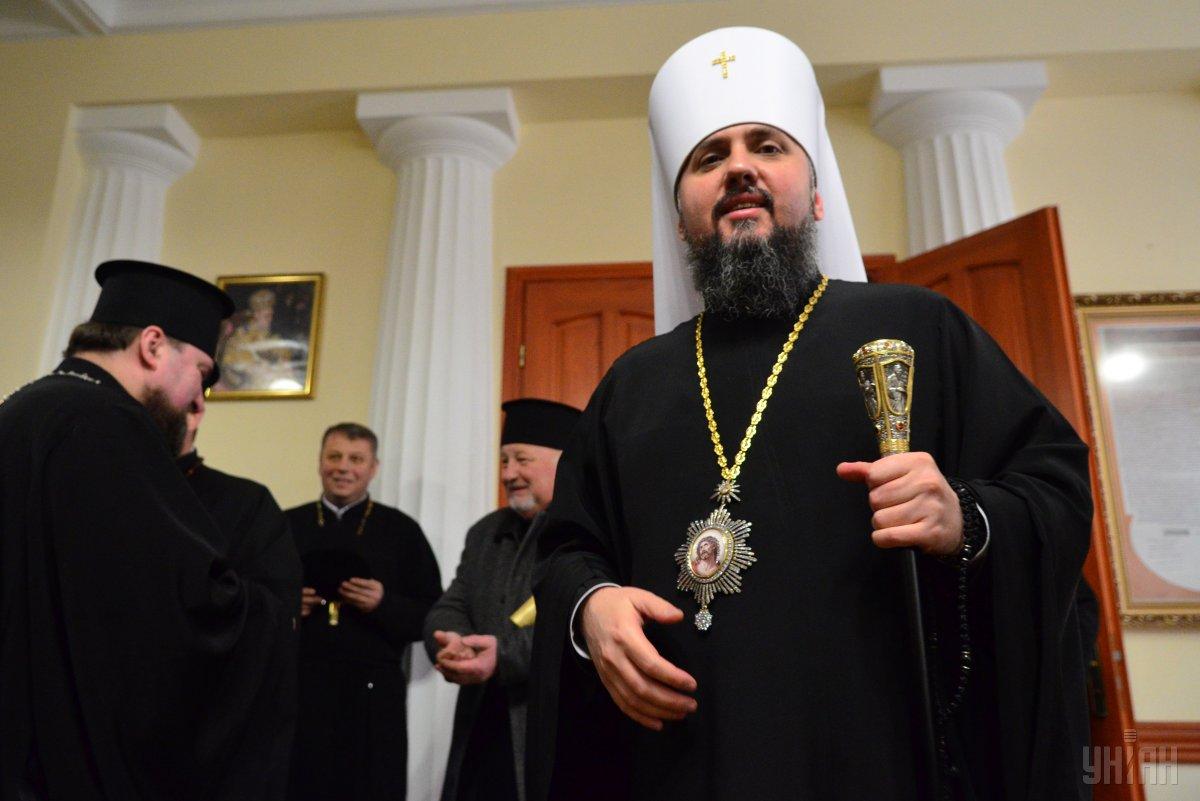 Photo from UNIAN
Head of the Orthodox Church of Ukraine, Epifaniy, said that the Holy Synod hopes for the return of Patriarch Filaret, who disagreed with most clergymen on the future fate of the Ukrainian church.
Metropolitan Epifaniy in his interview with BBC Ukraine noted that Filaret remained an OCU bishop and that his spot was still awaiting him during the Synod's meetings.
"He is part of the Orthodox Church of Ukraine, and we consider him our bishop. He has isolated himself, but and we expect that he return to the Holy Synod and use his experience of over 50 years as a bishop in managing the church in order to help the church grow," emphasized the OCU head.
Read alsoName of ex-UOC-MP should indicate it's part of Russian Church – Ukraine's culture minister
As UNIAN reported earlier, on June 20, Honorary Patriarch Filaret of the Ukrainian Orthodox Church convened a "local council", at which he announced the restoration of the liquidated UOC of the Kyiv Patriarchate and non-recognition of the Tomos of autocephaly granted to the Orthodox Church of Ukraine.
Filaret claimed that the OCU became "dependent" on the Patriarch of Constantinople.
He also criticized the name received by the Ukrainian church, standing for "Ukrainian Orthodox Church."