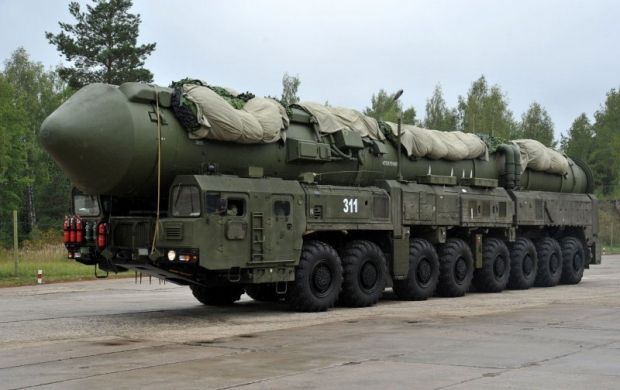 Photo from topwar.ru
"Everything that we do in Crimea fully complies with all obligations of the Russian Federation under international treaties. We do not violate anything, there are no prohibitions on us deploying certain weapons systems," Grushko said when asked whether Russia is planning to deploy nuclear weapons in the Ukrainian territory of Crimea, which Russia illegally annexed in March 2014.
Grushko did not answer a further question from UNIAN's correspondent on whether nuclear weapons have already been deployed in the peninsula.
Grushko said that the Russian fleet has been in the Crimea for 200 years, having in its structure not only sea components, but also powerful air and ground components.
Russia intends to strengthen its forces in the Crimea in view of the fact that NATO countries have recently increased their military activities near the Russian borders, Grusko added. He also said that Russia plans to modernize the fleet, which he said had always been prevented by Ukraine in the past.
Recently, the director of department on non-proliferation and arms control of the Russian Foreign Ministry Mikhail Ulianov stated that Russia is considering the deployment of nuclear weapons in Crimea.
On May 13, NATO Secretary General Jens Stoltenberg said that the alliance has been concerned about the possible deployment of Russian nuclear weapons on the peninsula.
He also stressed that NATO condemned the extensive deployment by Russia of its troops in the occupied Ukrainian territory of Crimea.