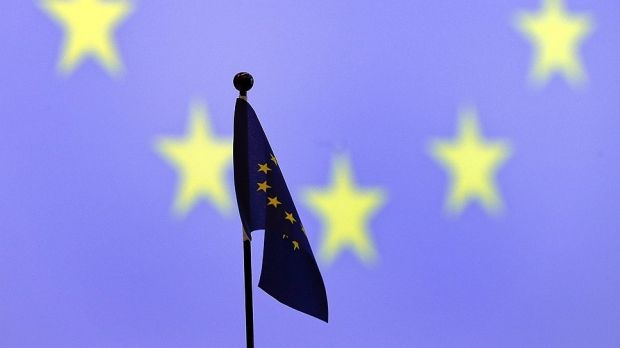 REUTERS
On-stage performance groups from Germany, Poland, Romania and Estonia also joined the festivities, and UNIAN correspondent reported.
Among the official guests were Ambassador Extraordinary and Plenipotentiary of Poland to Ukraine Henryk Litwin, Ambassador of Romania to Ukraine Cornel Ionescu, British Ambassador to Ukraine Simon Smith, Ambassador of Macedonia to Ukraine Stole Zmejkoski, Georgian Ambassador to Ukraine Mikheil Ukleba and Ambassador of the Netherlands to Ukraine Kees Jan René Klompenhouwer.
"'Ukraine is Europe' – this slogan has been used by millions of Ukrainians who have staged peaceful rallies throughout Ukraine in support of the country's European choice. We all remember that the Ukrainian people have paid a high price for the right to decide on their own future without outside guidance. Ukraine still continues resisting attempts by Russia to steal that right from it," British Ambassador to Ukraine Simon Smith said in the Ukrainian language in Vinnytsia.
According to him, for the first time since its independence, Ukraine has embarked on a real path to European integration. "It requires patience and determination, but the European Union, all European countries won't stay aside. We support and continue providing full support to the Ukrainian government and the public in an effort to build a free, prosperous and stable Ukraine. Together we are stronger!" Smith said.
Verkhovna Rada Chairman Volodymyr Groysman in turn said that "Ukraine must change from the inside, and it is very difficult and uneasy."
"But I know that Ukraine will become a real, modern European democracy," he said.
"Today all in Europe and the entire world are with us, with the Ukrainian people. And I know that we will win a victory," he added.
In 2003, Ukraine started to mark the Day of Europe on the third Saturday of May.