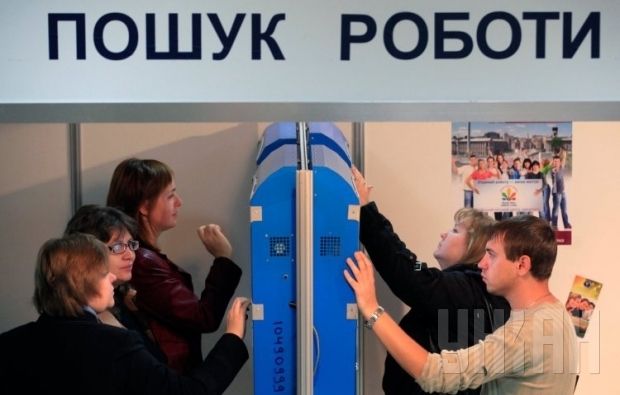 UNIAN
In absolute terms, the number of unemployed fell by 20,000 people, to 486,400 people.
The number of people receiving unemployment benefit also decreased by 28,000 Ukrainians up to 375,000 people.
The average size of unemployment benefits decreased by UAH 92, to UAH 1,196.
At the same time, the number of jobseekers per vacancy increased from nine to ten people.
As UNIAN reported earlier, the unemployment rate in Ukraine under the methodology of the International Labor Organization (ILO) exceeded 9% and, according to forecasts of ILO and the International Monetary Fund, it would rise to 11.5% before the end of the year.
In addition, according to the Fund of Compulsory State Unemployment Insurance, the number of Ukrainians who don't have a permanent job or are hidden unemployed is about five million people.