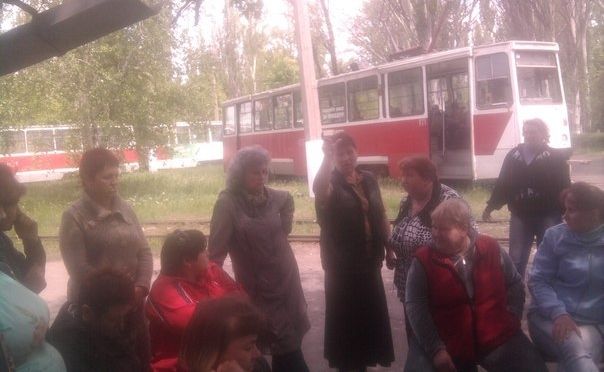 Photo from social media
According to employees of the company, the strike has been declared due to the fact that they have not received salaries since October 2014.
"As long as the debt is paid for salaries, there will be no tram services in the town," the employees said.
The parts of Ukraine where militant organizations have seized control from the local authorities and central government are experiencing a severe economic downturn. The Ukrainian government stopped paying pensions and other social benefits in the area last December, saying citizens would have to travel to government-controlled areas to collect their payments.
Meanwhile, there have been reports that the militant organizations have been paying salaries in non-valid Russian ruble notes, from a discontinued issue printed in 1997.