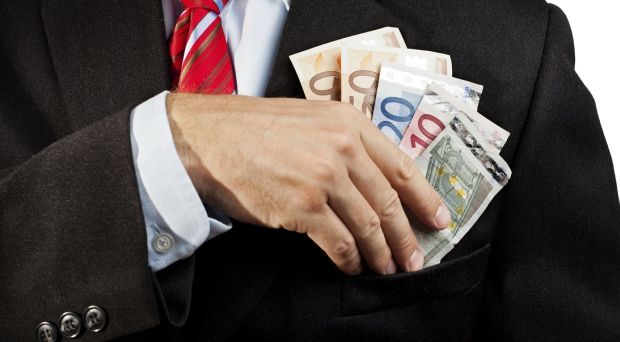 Ukraine is 7th in corruption perception by country, according to EY / Photo from www.ilovegreece.ru
Out of 100 polled employees from large companies, 80% agree that bribery or corrupt practices happen widely in business in Ukraine, against 60% in 2014, EY's Europe, Middle East, India and Africa (EMEIA) Fraud Survey, entitled "Fraud and corruption – the easy option for growth?", says.
Alexei Kredisov, the Managing Partner of Ernst & Young in Ukraine and Co-Chair of the Global Emerging Markets Center, says that such a result could be regarded as a "yellow card" to the efficiency and pace of anti-corruption reforms in Ukraine, Deutsche Welle reported.
"The deterioration of the assessment of the business environment is obvious. It could have been caused by the worsening of economic indicators at the macro and micro levels, as well as by the mismatch of the pace of the development of anti-corruption practices in business and in government," he said.
The survey revealed that Croatia was considered to be the most corrupt country in 2015 with 92% of the pollees agreed with the statement.
The survey included 3,800 interviews with employees of large companies in 38 countries online or in person between December 2014 and January 2015. Interviews were conducted on an anonymous basis using local language in all countries.