FSB / REUTERS
Russia's FSB Federal Security Service has banned a citizen of Ukraine from entering occupied Crimea until February 2054.
"On December 19, 2019, FSB border guards at one of the checkpoints at the entrance to Crimea handed over a document to a Ukrainian who was traveling to Crimea for his father's funeral, according to which he will not be able to enter the Russian Federation, including Russian-occupied Crimea, before February 1, 2054," the Crimean Human Rights Group wrote on Facebook.
The organization says such actions by the invaders violate articles of the Convention for the Protection of Human Rights and Fundamental Freedoms.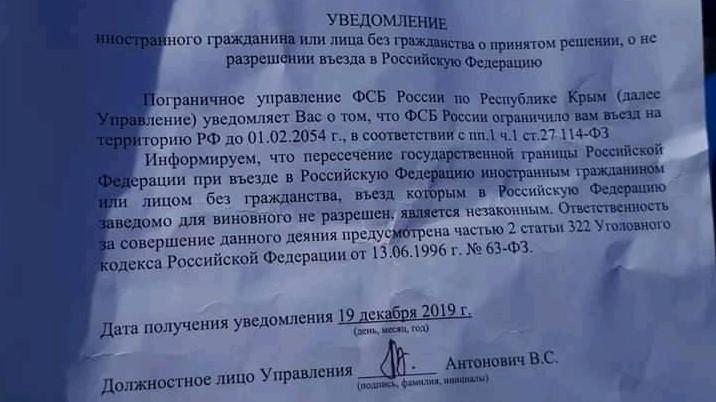 Photo from the Crimean Human Rights Group