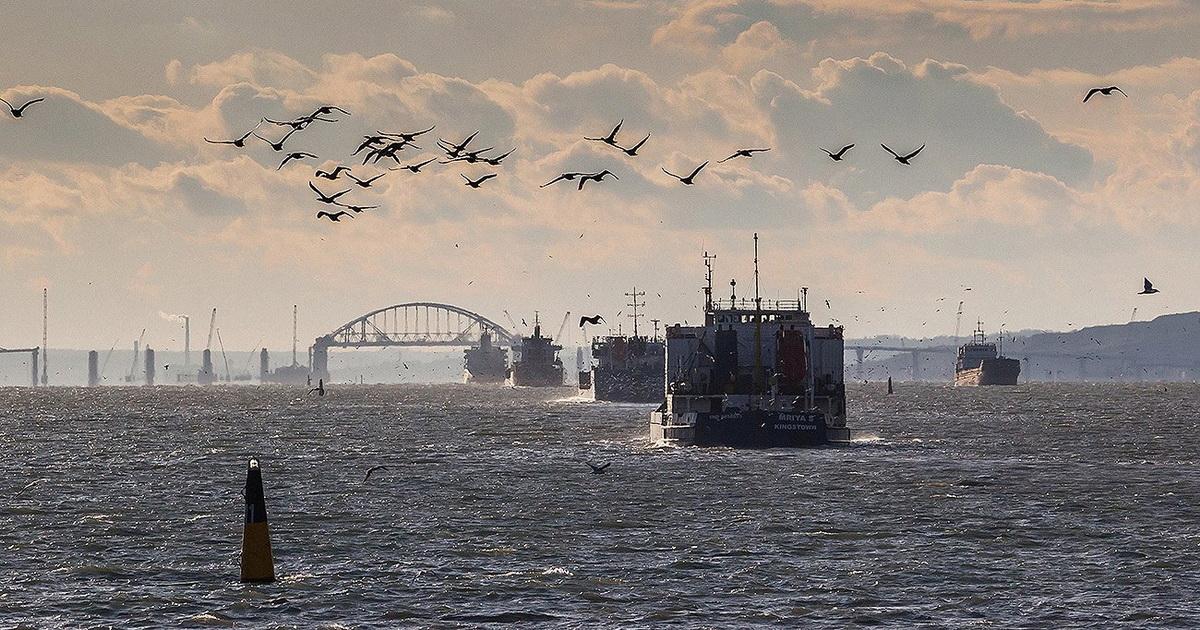 Putin is allegedly to visit Russia-occupied Crimea / POLITEXPERT.NET
Russia's Transport Ministry has closed navigation across the Kerch Strait for four days over "temporary works."
"Between 00:00 December 21, 2019, to 23:59 December 24, 2019, vessels are not recommended to enter the water area of the Crimean bridge over temporary works," the ministry said in a statement on Friday.
Read alsoRussian political scientist explains Kerch Strait Bridge's significance for Putin
Andrii Klymenko, head of the supervisory board at the Maidan of Foreign Affairs Foundation and editor-in-chief of the portal BlackSeaNews, shared his own theory.
"On December 20, 2019, the Ministry of Transport of the Russian Federation just decided and simply blocked navigation across the Kerch Strait for four days – from December 21 to December 24. Why? Because the Russian president himself will take a train for a ride along the bridge on [December] 23rd and the first train will be launched on [December] 24th," he wrote on Facebook on December 21, referring to information from a monitoring group of the Black Sea Institute of Strategic Studies.