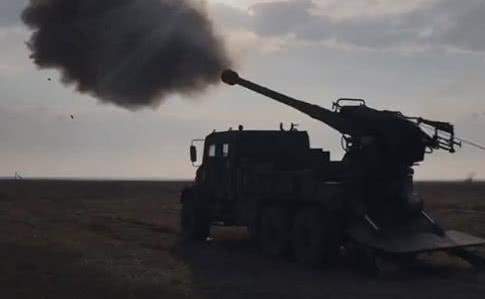 Bohdana selfßpropelled howitzer
Bohdana, a wheeled self-propelled howitzer developed in Ukraine has undergone successful tests at a firing range in Dnipropetrovsk region.
This is the first artillery system, manufactured in Ukraine, designed for 155mm shells, used by NATO, rather than 152 projectiles characteristic for Soviet-era arms, Ukrainian Armor reports.
Bohdana is a joint project of the Kramatorsk Heavy Machine Tool Plant and the Ukrainian Armored Equipment company.
Read alsoUkrainian army receives 120 new types of equipment in recent years – Poltorak
During the tests, a hydraulic shot was made, which allows checking all weapon systems.
"Further on the test program are tests with inert shells, and then – armed ones," the report says.
The use of 155mm projectiles allows for potential imports of ammo from NATO Member States and is part of Ukraine's wide-ranging efforts to approach NATO standards in defense.