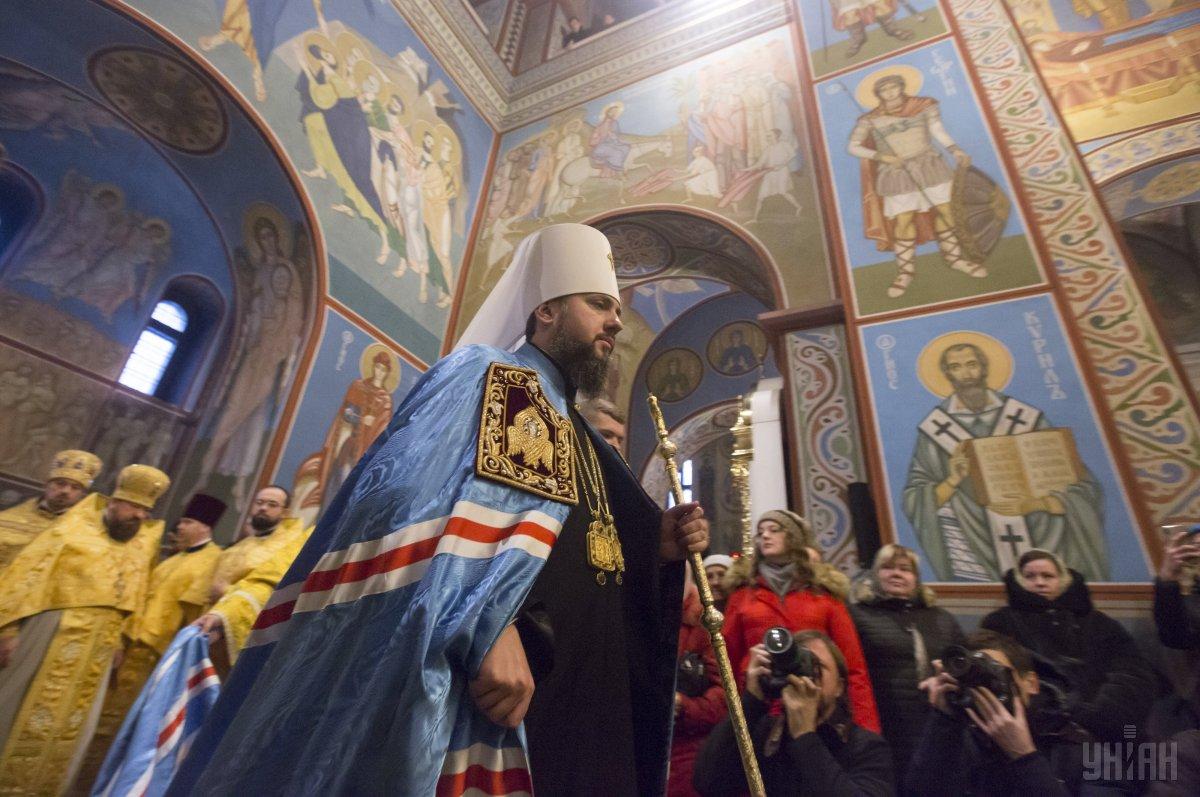 Photo from UNIAN
Metropolitan of Kyiv and All Ukraine, Primate of the Orthodox Church of Ukraine (OCU) Epifaniy (Epiphanius) has said the Orthodox Church of Ukraine in occupied Donbas in active in the underground.
Read alsoUkraine church leader Epifaniy: Zelensky must find "formula or recipe" for ending Donbas war
"Our church is active in the underground there. We cannot officially hold church services," he told Radio Liberty's Ukrainian service in an interview.
The metropolitan added there were few priests who remained in the occupied part of Donbas. They are called for interrogations, threatened, and forced to re-register.
"We will not re-register, according to the Russian legislation or according to the so-called 'legislation' of the 'republics.' They are trying to force the local clergy to re-register, intimidate, priests are leaving this territory," Epifaniy said.