Chief prosecutor Shokin supports citizens' right to bear arms in Ukraine
Prosecutor General of Ukraine Viktor Shokin has said he supports the idea that everyone in Ukraine should have the right to protect their private property, including with the use of firearms.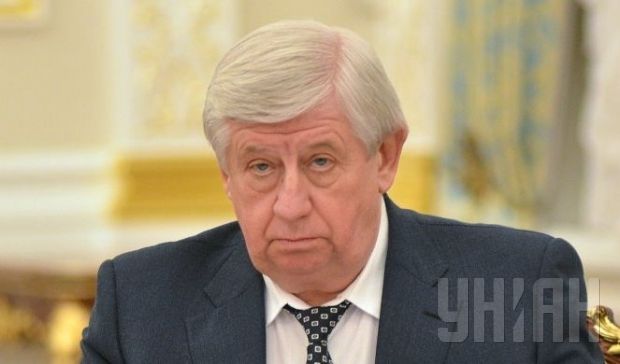 Chief prosecutor Shokin supports the right to bear arms in Ukraine / Photo from UNIAN
"I stand for a prosecutor's office that would protect, above all, people,"  Shokin said in an interview with the official parliament newspaper Holos Ukrainy, when commenting on the reform of the prosecutor's office.
"People come first, followed by the state, because the people are the state. This includes individuals' private property. By the way, in my belief, it [private property] should be clearly defined by legislation, and individuals should be able to defend it, including with the use of arms. Unfortunately, this is not the case [in Ukraine now]," According to the chief prosecutor, he submitted corresponding proposals to the National Security and Defense Council, and they were supported, including by Ukrainian President Petro Poroshenko.
"These proposals are now being polished. I hope for the adoption of a law on arms, registration, the possibility to buy them and the full range of issues within the Interior Ministry's authority," he said.
As UNIAN reported earlier, the General Prosecutor's Office has said it has found evidence that an investigation into crimes against Revolution of Dignity activists was hindered by police officers, and the office has opened criminal proceedings on this.
If you see a spelling error on our site, select it and press Ctrl+Enter